GMs Carson and Pat fired off some emails, regarding their expectations for the season. Here are their thoughts.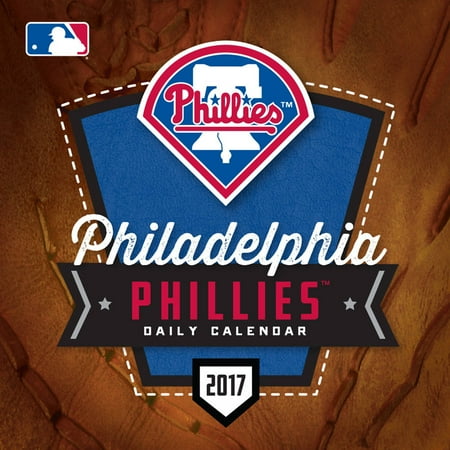 I guess we'll start with our predictions. How many wins do you expect from the 2017 Phillies?
Carson:
I look across the entire team and see players that can make incremental steps forward in performance, but not many players I expect to regress (aside from maybe Hellickson). I think the rotation, bullpen, and offense will all be better, so I'm going with 79-81 wins.
Pat:

It depends on so much. I really think the season hinges on Aaron Nola's performance. If he pitches a lot and pitches somewhat well, I see them winning 77-79 wins. If he returns to his early season 2016 form, I could see the Phillies sneaking up on every one and getting to 82 wins.
What are the storylines you're most interested in?
Carson:
What happens to the veterans blocking up-and-coming minor leaguers. What if Cozens, Crawford, Quinn, Williams, Hoskins, Eflin, Thompson, Alfaro, and/or Lively are killing it for Lehigh Valley? Do you wait until the end of July to trade a Hellickson, Buchholz, Kendrick, or Saunders? What about young controllable guys like Rupp, Joseph, and Galvis? Do you trade them while value is high and hand the job to a rookie? This is a HUGE transition year for the Phillies and it's going to be interesting to see how the organization handles it.




Pat:

Aaron Nola's arm is No. 1. I keep waiting for the other shoe to drop there. No. 2 is Tommy Joseph and Aaron Altherr. Neither of them are uber prospects like J.P. Crawford and such, but they have some intriguing potential. No. 3 is how the minor leaguers do. Will we see J.P. Crawford, Jake Thompson, Mark Appel, Roman Quinn or Nick Williams.
How long will Jeanmar Gomez remain the closer?
Carson:
I'm hoping he never loses it, because that means, theoretically, he pitched well all season and deserved to remain the closer. However, I don't think that will be the case and I'm thinking early May...Cinco de Mayo.
Pat:

I think he could end up in that spot all year. He was solid last season, until September. Financially, it might help the Phillies to have Neris not close much this year. That said, if Gomez is going to lose the spot, it will happen early. So by April 25.
Who gets traded first?
Carson:
Honestly, if Hellickson is pitching as well as he did last season, I could see him being an early-to-mid July trade, and not waiting until the end of the month. My second choice is Cameron Rupp and for a decent prospect.
Pat:

I think Saunders is the most likely trade prospect just because Roman Quinn is probably the most likely candidate to push for playing time early in the season. My second choice is Pat Neshak.
What could surprise fans in 2017?
Carson:
Biggest surprise...hmm...Cesar Hernandez bats .315/.780, 100+ R, 35+ SB, and makes the All-Star team.
Pat:
Aside from a breakout season from the entire club - which I don't think is very likely - I think the Phillies might trade for a decent player and not just offload veterans. There's a chance the Phillies are close to competing in 2018. They have a lot of nice assets in the minor leagues. They could make a move now that won't cost them as much as it would this winter.