Relief
- a feeling of reassurance and relaxation following release from anxiety or distress.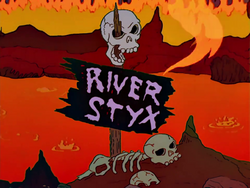 The 9th inning is a problem for the Phillies. A wasteland where seemingly quality relief pitchers go to die. If a loss is Hell then the 9th inning is the River Styx for the Phils.
Jeanmar Gomez began the season as closer and failed. Next in line was Joaquin Benoit, who also failed. Now Hector Neris. Once again, FAIL.
Collectively the Phillies bullpen has been the worst in the 9th inning onward this season, owning an 8.38 ERA and a 1.86 WHIP due to 9 homeruns allowed and a .321 average and 1.054 OPS against. Is the opposition batting Mike Trout, Eric Thames, and Ryan Zimmerman against them?!
This 2017 Phillies team is flawed and I don't have illusions of contention. However, any team, rebuilding or playoff bound, cannot continue to endure such suffering.
Maybe Mackanin should throw Mark Leiter Jr. into the fire. Couldn't do much worse...