The Phillies needed a utility infielder, so they brought back a familiar face in the form of Andres Blanco. "Whitey", as he's known to the team, has been a positive fixture in the clubhouse over the past 3 years and churned out some decent stats too: 221 G, .274/.795, 62 R, 42 DBL, 12 HR, 49 RBI, 1.7 WAR while playing 2B, SS, 3B, and 1B. He signed a 1 YR/$3M deal, so he's not going to be blocking any prospects.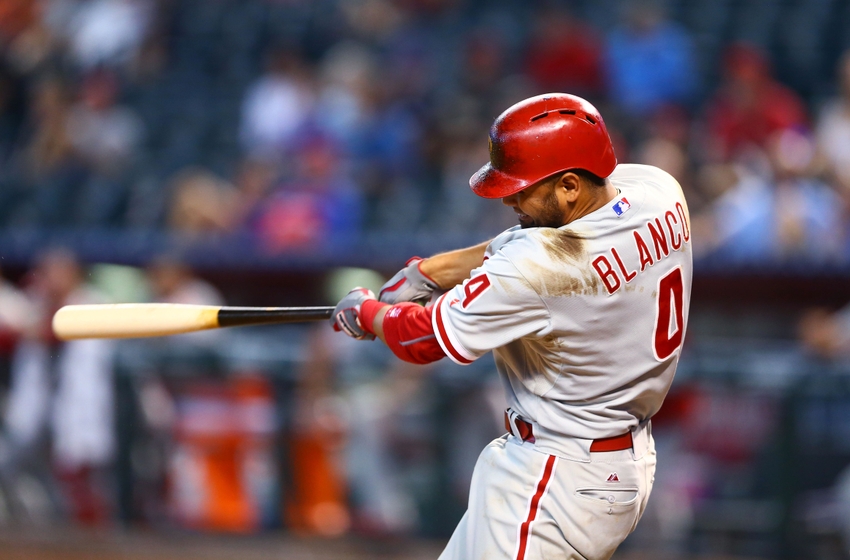 Richie Shaffer was claimed off waivers from the Mariners. The third basemen has experienced minimal success in the Majors, but has a nice minor league track record. In 51 MLB games he's posted a .213/.720 batting line and played 3B, 1B, and corner OF. The former 1st round pick is set to turn 26 in March and has hit .246/.769 in the minors showing some pop with 71 HR and the willingness to take a walk (.333 OBP despite low AVG).
To make room on the 40-man roster for the above acquisitions, lefties David Rollins and Phil Klein were designated for assignment. Klein is said to be seeking employment in Asia and the Phils hope Rollins goes unclaimed so they can sneak him back down to the minors like they did with Michael Mariot.
Other Moves:
The Phillies received Mario Sanchez as the player to be named later in the Jimmy Cordero trade. Not really worth writing about as he's basically organizational filler.
Other "fill" were signed to minor league contracts - utility infielders Pedro Florimon (great glove, horrible bat) and Hector Gomez (decent glove, questionable bat).