Let's celebrate Andres Blanco. Over the past two years he's played all over the infield and hit extremely well for a utility guy. In 96 games he's hit .295/.875 with a 1.8 WAR. That's great production from someone signed to a minor league contract in each season. He remains under team control through 2016, so expect him to be back in the same capacity next year.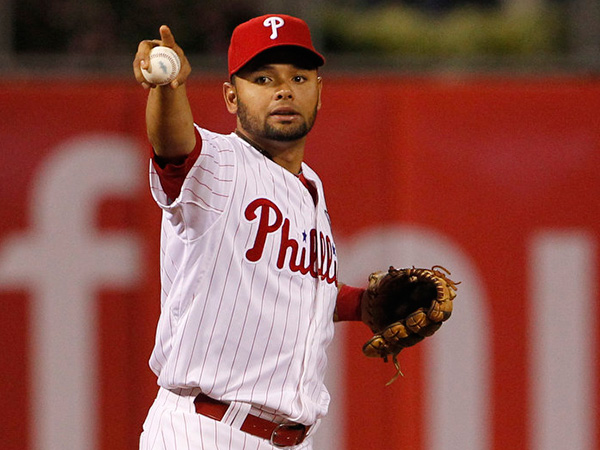 Speaking of next year, it's good to see some more players getting a chance to showcase their talents before 2015 is over (Altherr, Eickhoff, and Sweeney recently).
Looking at the current roster gives some insight into 2016's.
C - Cameron Rupp & Carlos Ruiz
1B - Ryan Howard
2B - Cesar Hernandez
SS - Freddy Galvis
3B - Maikel Franco
UTL - Andres Blanco, Darnell Sweeney & Darin Ruf/OF/1B
OF - Odubel Herrera, Aaron Altherr, Cody Asche & Domonic Brown
SP - Aaron Nola, Adam Morgan & Jerad Eickhoff
RP - Ken Giles, Hector Neris, Elvis Araujo, Luis Garcia, Jeanmar Gomez & Dalier Hinojosa
I wouldn't be surprised to see Alec Asher get a handful of starts in September. Domonic Brown is a non-tender candidate. Kelly Dugan is knocking on the door in Triple-A, but the Phillies outfield is already filled with youth that need consistent at bats.