Ruben Amaro did something right. I shit you not. Aaron Harang has been signed to a 1 year $5M contract, which is quite the deal for a pitcher coming off a campaign in which he notched 12 wins, a 3.57 ERA, and 204.1 innings pitched. Of course, his prior contract was of the minor league variety, he's 36 years old, and the prior season he posted a 5.40 ERA. But I digress.
Things I Like About It:
1. Harang is huge! 6'7"/260 lb.
2. In 13 MLB seasons he's won 122 games with a 4.21 ERA in 2149.2 IP.
3. He's made 26+ starts in every season since 2004, except 2010 when he only started 20 games.
4. In 3 out of the past 4 years, he registered solid ERAs (2011- 3.64, 2012- 3.61, and 2014- 3.57). That's remarkably consistent (minus the shit storm he brewed up in 2013).
5. It's a cheap 1 year deal. If he replicates last year's success, he's trade fodder in July.
6. He kinda looks like Droopy Dog.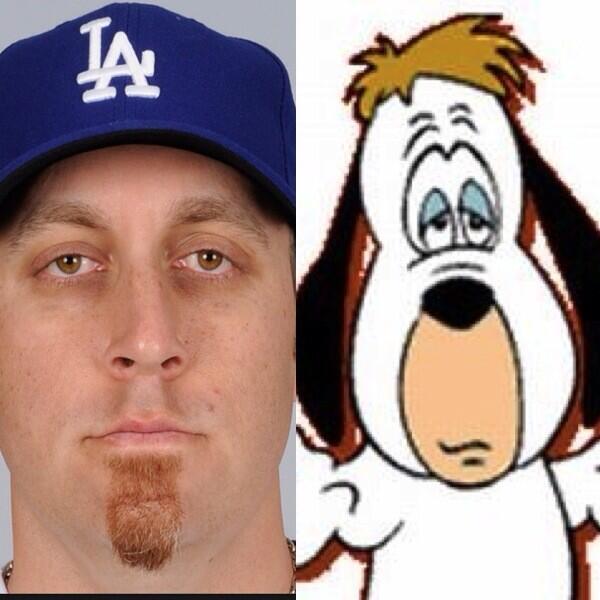 Phillies 2015 Rotation: