Welcome back Jerome Williams, it's as if you never left...wait, you didn't. Rather than allow him to hit the open market, Amaro inked Williams to a 1 year extension worth $2.5 million. Jerome was great with the Phillies over 9 starts, going 57.1 innings with an ERA of 2.83 and a 1.13 WHIP. However, that was only half his season, as he also posted a 6.71 ERA and 1.67 WHIP with the Astros and Rangers early in the year. The 33 year old has pitched 9 MLB seasons, compiling a 48-54 record with a 4.40 ERA and 1.37 WHIP over 891.1 innings.
There are things to like about this deal, as he could be a cheap alternative to slot into the 5th spot in the rotation or be the staff's swing man/long man. If he sucks, hopefully the Phils won't be hesitant to cut bait just because of the guaranteed contract. Also, I believe this assures Kyle Kendrick Phillies tenure will end.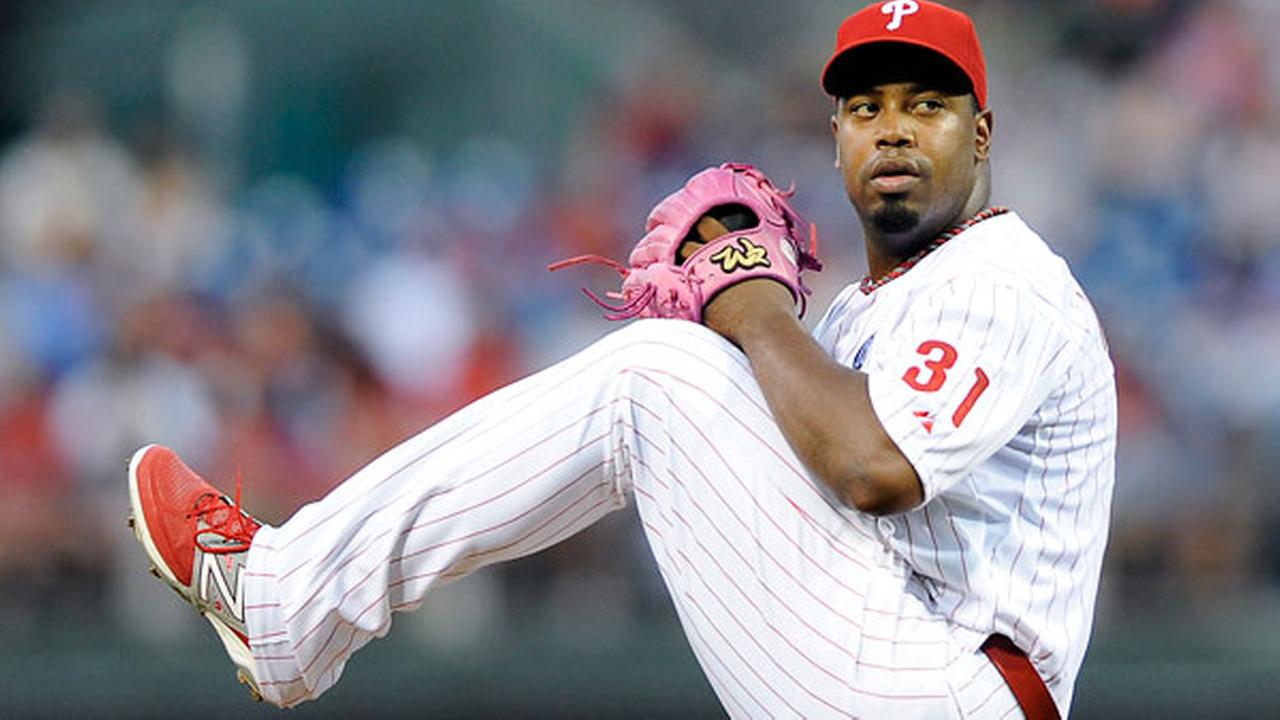 More pink glove love!!!