Congratulations to Cole Hamels, Jake Diekman, Ken Giles, and Jonathan Papelbon for combing to no-hit the Atlanta Braves today. Hamels went 6 innings and each reliever pitched an inning apiece. Hamels walked 5 batters, which created an elevated a high pitch count (108), so going the distance wasn't an option. Ben Revere has provided quite the performance, collecting 5 RBI, upping his season total to 20.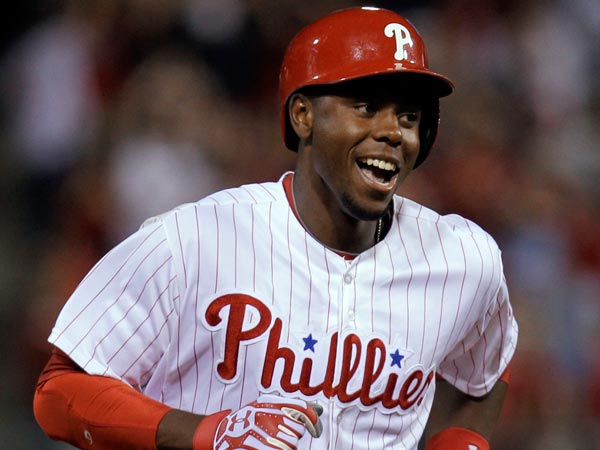 Trade:
John Mayberry spent 6 seasons with the Phillies and played in 500 games, while batting .242/.733 with 52 homeruns and 169 RBI. A decent 4th/5th outfielder, but never someone deserving of a regular gig. Amaro sent him packing for north of the border in a trade with the Toronto Blue Jays, netting "prospect" Gustavo Pierre. He's a 22 year old shortstop/third baseman that is extremely error prone (481 G, 163 E, .895 fielding percentage). He can't really hit either (.247/.660). Nothing more than minor league filler.
Call-Ups:
Tony Gwynn Jr. is back with the Phillies, after being released earlier this summer, but re-signing on a minor league deal. Maikel Franco was also summoned from Triple-A, and will be one to watch in September. Miguel Alfredo Gonzalez is likely to get the call-up too, and hopefully starts fulling some of the promise the Phillies international scouts saw in him.