Remember when Brandon Moss went hitless in 6 at bats back in 2011 with the Phillies? He was released that offseason and the shrewd GM of the A's, Billy Beane, inked him to a minor league contract and watched him blossom into one of the game's best run producers. Moss has hit .268/.887 with 171 R, 58 DBL, 74 HR, 210 RBI, and a 7.6 WAR in 324 games over the past 3 seasons with Oakland. Needless to say, that's better than Ryan Howard, and Moss is doing it at a fraction of the price. Might the Phillies be wasting a similar talent in their minor league system?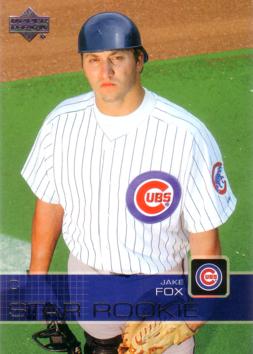 Jake Fox just turned 32 years old, bats right handed, and can play 1B, 3B, LF, RF, and C. In parts of 4 MLB seasons with the Cubs, Orioles, and A's, he hit .237/.714 in 193 games from 2007-2011. He's been bouncing around the minors, Mexican League, and Independent Baseball since. This year for the Reading Fightin Phils, he's batting
.343/1.103
with 10 DBL, 14 HR, and 42 RBI in only 38 games. Combine his Mexican League stats, and he's batting
.321/1.042
with 70 R, 26 DBL, 30 HR, and 88 RBI in 95 games in 2014. He's an old man in Double A, but with eye popping stats like that, he needs to be given a look with the Phillies, especially given their anemic offense. Maybe he's a late bloomer just like Brandon Moss...