You know WSBGMs loves to beat a dead horse. Of course, a horse corpse! Anyway, The following two players are first basemen that played for the Phillies in 2011. Player A is still with the Phils, while Player B unfortunately is not. The following stats are from 2012-2014.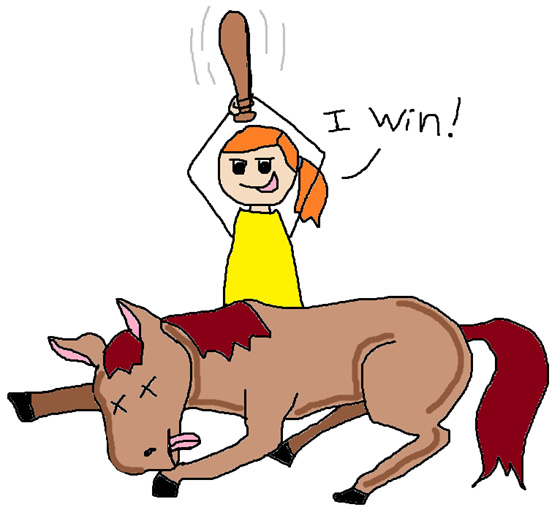 Player A:
193 G, 84 R, 38 DBL, 32 HR, 123 RBI, .243/.752, -0.8 WAR, $65M
Player B:
274 G, 146 R, 52 DBL, 61 HR, 179 RBI, .274/.911, 6.5 WAR, $6.4M
2012 was the season the Ryan Howard (Player A) was set to hit free agency, before that schmuck Ruin Tomorrow Jr. inked him to a 5 YR/$125M extension. Meanwhile, Brandon Moss (Player B) went hitless in 6 at bats for the Phillies in 2011, thus he was released. Moss has went onto become a powerhouse in Oakland, while Howard struggles in every facet of his game. Oh hindsight, ain't it fun?!