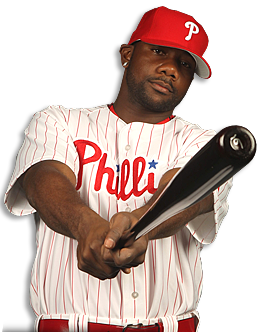 You know it's a good day when Ryan Howard notches a Howard. That's right, the stat's namesake earned himself his first strikeout, error, homerun game of the season and naturally the Phillies won. Not only did the Phillies win, they swept the series from the Marlins and are now 6-6 on the year.
What else is good?
*Chase Utley is batting .500, word.
*Wil Nieves had more hits (3) in today's win then I thought he might get all season.
*Speaking of 3 hits, Tony Gwynn Jr. did the same today.
*Papelbon didn't blow a save this weekend.
*BJ Rosenberg hasn't allowed an earned run yet.
*Dom Brown has yet to hit a homerun, but is still hitting (.302).