The 2014 season is approaching and WSBGMs is getting ready by previewing most of the players expected to be on the Phillies 25-man roster, either as individuals (ex- starting position players) or as groups (ex- bullpen and bench). Today we rub the crystal ball to look into Cody Asche's future.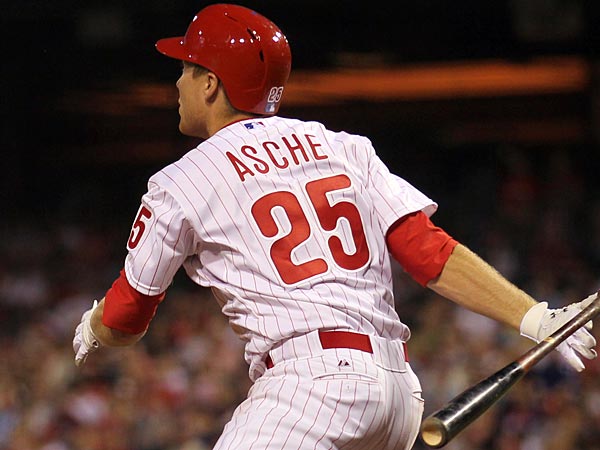 Pros:
short compact swing, hustles, aggressive, and plays his ass off (people liken him to a young Chase Utley).
Cons:
Unproven, is going to strikeout a lot, poor pitch recognition which leads to low on base percentage, and has Maikel Franco breathing down his neck.
WSBGMs 2014 Projections for Cody Asche:
138 G, .263/.724, 65 R, 22 DBL, 12 HR, 61 RBI, 8 SB.