Stop pretending this is a team with a chance. Stop playing the "what if" game. Stop acting like things are going to turn around once Chooch and Utley return. This team sucks. It's true. Deal with it.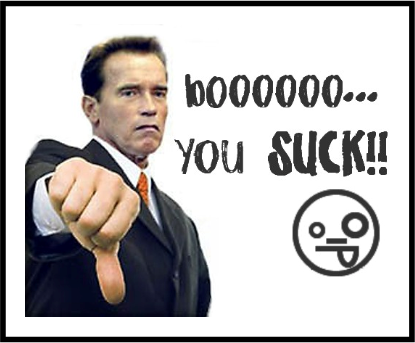 Staff "ace" Hamels has 9 losses, and don't go blaming it all on run support, because his 4.45 ERA ain't that great. He's better than this, but he's certainly been part of the problem.
Ryan Howard isn't good. In fact, he's bad. People that beat the homerun and RBI drum need to GTFO and STFU, because right now he has only 7 HR and 31 RBI. Gimme a break, I'd rather have Rico Brogna.
Mike Adams was supposed to be the 8th inning savior. All he's been is a big disappointment. One DL stint, multiple times he couldn't pitch back-to-back days because of aches and pains, and 4 losses already with a 4.22 ERA/1.41 WHIP. His days as a premier setup man seem far behind him. Oh, but he's making premier setup man moolah 2 YR/$12M.
Chase Utley is a talented second baseman when on the field, but for the third straight season he's missed significant time while collecting a significant paycheck.
Humberto Quintero is the starting catcher. Yep, it's that bad.
Ben Revere has a .561 OPS. WTF, how is that even possible?!
Delmon "P.O.S." Young is shitty.
Freddy Galvis will never hit enough to warrant a starting infield gig. You're looking at a .220/.575 hitter in my opinion, which doesn't cut it, no matter how good the defense.
Jonathan Papelbon is an elite closer, but this team doesn't need a $13M a year guy in the 9th inning, because they don't get the lead enough to make that investment worth it.
Michael Young is the newest leadoff hitter. Guess that's a good thing, because he'll likely hit into less double plays now (13 GIDP so far this season).
Jeremy Horst has made the second most relief appearances this year on the team and has a 5.55 ERA and 1.69 WHIP. As awesome as he was last year, he's been that terrible this year.
Don't forget about Roy Halladay on the DL, until who knows when, and that he left behind a 8.65 ERA in 7 starts.
The Phillies offense is making some of the worst pitching staffs in all of baseball look good. That's a blazing neon sign in the dark of night that this team sucks! They're becoming bottom dwellers no matter how much you don't want to believe it.
Laynce Nix has 3 hits in his last 31 at bats. In 2 seasons with the Phillies he's hit .225/.660, which is the reason he was never signed to a multi-year MLB contract previous to Amaro giving him one (only minor league contracts prior to that).
The farm system is essentially void of talent. Their top prospects aren't that good, so hope of filling holes internally is bleak.
The Phillies offense is pushing out 3.6 runs per game, while the pitching is allowing 4.13 runs per 9 innings. That is an unbalanced equation that equals losing. They've scored 42 less runs than they've allowed.
The Philliers are 8 games back of the Atlanta Braves for the NL East lead and 7.5 games back of the NL's second Wild Card. 16 MLB teams currently have a better record than them.