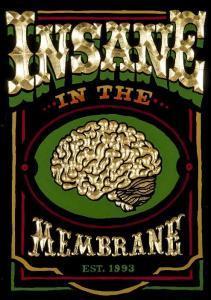 *After Thursday's win, the Phillies finally had a winning record. However, they promptly lost the last two nights to the lowly Brewers. Once again, I feel the need to point out to people that "believe" in this team, that they are loco en la cabeza. Milwaukee has one of the worst pitching staffs in all of baseball, yet the Phils offense make them look passable. Domonic Brown is the only hitter worth a pinch of salt. Brown is awesome, all others are not.
*Big Z has proclaimed himself to be MLB ready after his latest minor league outing. In 3 minor league starts, Carlos Zambrano pitched 16.1 innings, allowing only 1 run for a 0.55 ERA and 1.04 WHIP. Guess it's time for the experiment to move to Philly. Tyler Cloyd would likely be the roster casualty.
*Erik Kratz injured his knee in the 9th inning on a ground out last night. Carlos Ruiz is already on the DL, so that would mean the Phils would have to grab their 4th string catcher (Steve Lerud) from the minors should Kratz need to be disabled. Bad situation might get worse.
*Because I'm a jerk and this is my blog- Ryan Howard stinks!!!