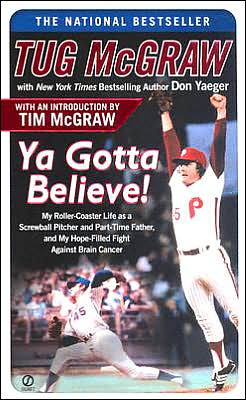 The 2013 season has been gloom and doom here on We Should Be GMs. Perhaps there is one more run left in this group. Maybe we should believe. The following are reasons to think this team might still have a shot at glory.
Rookie Starting Pitcher Magic:
Cole Hamels (2006), Kyle Kendrick (2007), JA Happ (2008/2009),Vance Worley (2010/2011), and now possibly Jonathan Pettibone were successful rookies that made major contributions towards the Phillies winning ways. Hamels and KK remain integral parts of the rotation, while Happ and the Vanimal have been shipped out. Pettibone has been great through 5 starts: 3-0 with a 3.41 ERA and 1.28 WHIP over 29 IP. His turn every 5th day is secure for the time being while Halladay is out. Another rookie, Tyler Cloyd, has an opportunity to step up and impress as well with John Lannan on the DL.
Bullpen Improvement:
Jonathan Papelbon remains a premier closer, despite his infrequent save chances this season. Mike Adams is dealing with a backache, but he's a top-notch setup man when available. Antonio Bastardo is thriving this year as the go-to guy in the 7th inning. Justin DeFratus has already earned Manuel's trust in just 2 appearances and has the potential to be a late inning reliever. Phillippe Aumont has upside, but his control is his stumbling block (10 BB in 11 IP, 1.91 WHIP). That leaves Jeremy Horst, Raul Valdes, and Chad Durbin as the only detractors.
Depth:
Freddy Galvis, Kevin Frandsen, Laynce Nix, and John Mayberry provide Manuel with options. Galvis is a wizard with the glove and has produced at the plate so far. Frandsen continues to hit in a Phils uniform and can play 3B/2B/1B. Laynce Nix has been clutch pinch hitting- .350/1.050 in 20 at bats. Mayberry can play position in the outfield and rips lefties (lifetime against LHP- .283/.870).
Return to Form:
1) Cole Hamels is a better pitcher than what he's shown in 2013. Expect him to return to ace status soon. 2) Carlos Ruiz is a better hitter than this- .209/.509, expect a rebound to an OPS in the .750 range as soon as he gets his groove back. 3) Ben Revere is not this bad- .237/.548. Although he'll never hit for power, he is only 25 years old and hit .281 with 74 stolen bases over the last 2 seasons in Minnesota. 4) Jimmy Rollins will never be a prototypical leadoff hitter, but he's better than his current .674 OPS. Once he gets rolling, 15 HR/25 SB with an OPS near .725 seems reasonable.
Domonic Brown has Arrived:
For years Phillies fans have hoped the hype was real, but to their dismay it hadn't been. However, Dom is showing life in his bat and his defense is improving. Can it be that he's finally figured it out? I tend to think so. At 25 years old, he's still young and developing as a MLB player. He's currently batting .257/.747 with 15 R, 7 HR, and 19 RBI. He seems capable of a .270/.780, 20 HR, 75 RBI campaign.
They're Alive:
Chase Utley (.289.858) and Michael Young (.303/.773) have been producing like their old selves. Saint Utley has reclaimed his status as an elite second baseman while Young has been steady with the bat and makes the routine plays at third, despite his poor range.
Does all this add up to a winning formula? Ya gotta believe?