You've asked for it. You've got it - The 'Cliff Lee Win Watch' is here.
I thought for a long time about what would be an appropriate sidebar widget to track and commemorate the historically 'unlucky'* season that the winless Cliff Lee is having. [*
Don't even begin to argue that he's not unlucky. I don't want to here about the hits and runs and whatever. This isn't the blog post for that and if you don't think Cliff Lee is just as awesome as ever, you are a moron. End of story.
] But I couldn't quite come up with the right idea.
I thought about comparing him to another superstar pitcher, like Roy or OGP or Verlander, but I realized that this would be an unfair comparison given the terrific luck that these guys have had in 2012. Then I decided to compare him to a bad pitcher, like KK or Blanton or anybody that pitches for Colorado, but again, these guys have been far luckier.
So, the only logical comparison would be another unlucky Lee. I have a few suggestions below. You guys tell me which unlucky winless Lee we should compare to our unlucky winless Lee too.
How about Motley Crue dummer Tommy Lee? He has hepatitis C, which I'm sure is by no fault of his own, so that's pretty unlucky. Or maybe keeping with the music theme, Rush bassist and vocalist Geddy Lee. Rush is pretty awesome but unfortunately Geddy Lee sings like a castrated chipmunk and he's Canadian. That's a double dose of bad luck.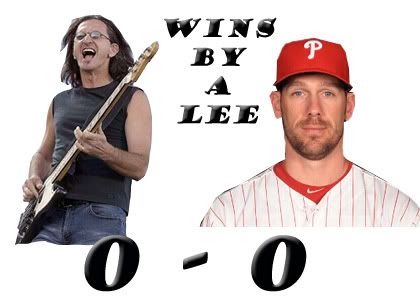 How about film maker Spike Lee. He roots for the Knicks, a team that's done everything right in the last few years but just can't catch a break. Or maybe busty Food Network Sandra Lee, who hosts the worst show on the network. I mean, she's great, but 'unluckily' most people think the show is garbage.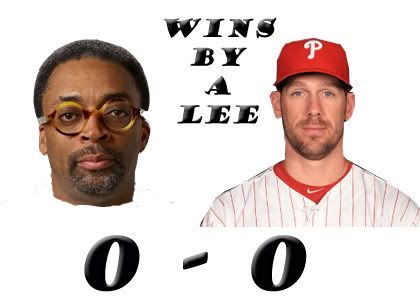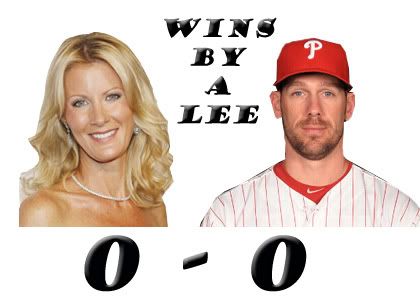 Comic book creator Stan Lee and professional billiards player Janet Lee are both searching for their first winning start this year. However, I don't think these two are unlucky enough. But I'll still leave them here for consideration.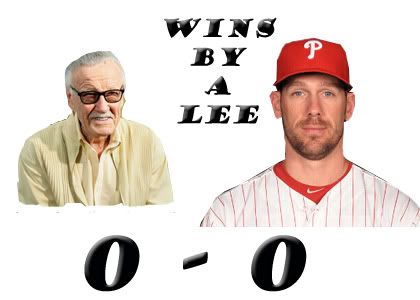 Now here are two unlucky Lees. Confederate general Robert E. Lee lost the Civil War and martial arts master Bruce Lee died at the young age of 32.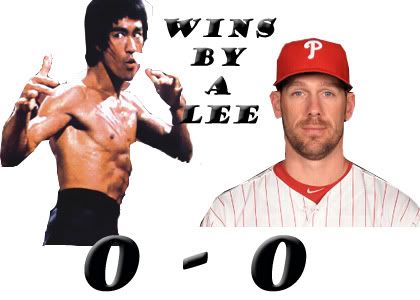 These are your choices. Tell us which should be in the right sidebar to track Lee's win(s) or lack thereof.