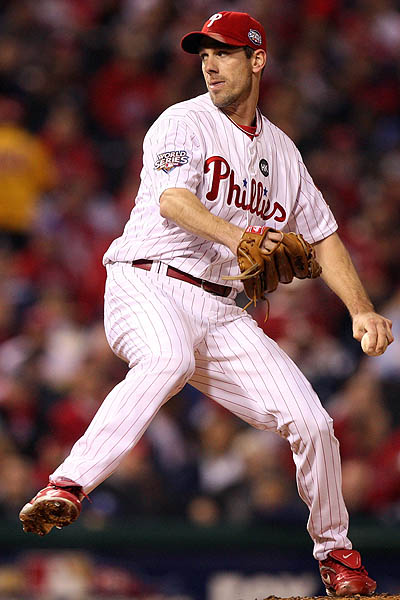 Good News:
* The Phillies scored a run last night.
* The Phillies got three whole hits last night, and two of them were by actual position players. Yeah offense!
* Freddy Galvis fielded a routine groundball and Chris Wheeler, barely able to speak due his 'physical excitement,' gave a five minute dissertation on how great it was. Who needs to see hits when you can watch a second baseman field a groundball 5 time via slow-motion replay?
Bad News:
* Matt Kemp now has 9 homers. The Phils have 7.
* Kemp and teammate Andre Ethier have 43 RBIS. The Phils have 42 runs.
* The Phils have scored 42 runs this season. The Rangers have scored 46 runs in their last five games and the Yankees have scored 41 during that same time frame.
* Oh yeah, and Cliff Lee was place on the DL, retroactive to three days ago, for a left oblique strain. Matt Gelb at the Inquirer has the full story
HERE
.