Yeah, I know, it's Thursday. Let's begin with another "Charlie in the Movies" picture. The Fuqua abides.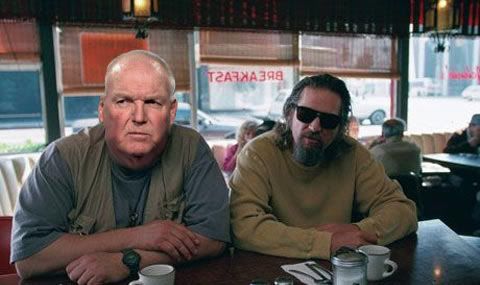 Burnett and the Pirates
The Pirates can't beat the Yankees on the field. But they have the opportunity with AJ Burnett to take a win off of the field. They have the opportunity to get Burnett for essentially nothing and have the Yankees pay the vast majority of his salary. Of course, they could also pay $6-7 million a year for two years for a pitcher who produced a negative WARP last season.
If the Pirates we're shrewd (ha!), they'd tell the Yankees, "You give us $23 million and AJ Burnett and we'll give you those two Indian fellows we found on television. Take it or leave it."
The Yankees can't afford to keep Burnett. Well, they can in the literal sense, but they have seven or eight starting pitchers and Burnett's already outstayed his welcome. The fans don't want him back. Management seemingly doesn't want him back. They have to move. Good news for the Pirates, nobody really wants him or any part of the $33 million remaining on his contract. And why should they. Take a look at his s
tats over at fangraphs.com
and try to find something in the numbers that points to a return to form for Burnett. His hits and walk are up. His strikeouts are down. He's lost 3 MPH off of his fastball since 2007. This isn't "bad luck." It's bad pitching. (The xFIP told me so...)
Heck, maybe they should ask for more than $23 million...
More after the jump...
Basketball
The NBA is shit. I hate it. They've perverted basketball with silly rules to favor superstars and to supposedly make the game "better." (Is there anything more silly than the theory of a defensive three second violation?) They selectively enforce other rules for the same reason. Oh, and did I mention they blatantly
fix the games
?! But I will give the NBA credit for one thing - the shortened season. They should play 60 games in 3 months every year. Whatever team one roots for is playing 4 times a week, meaning you don't have to wait a week to watch a game. The frenetic scheduling favors the quick and young, giving teams like the Sixers a slight edge. It's almost, and I stress almost, interesting. Of course, the playoffs will drag on for another 3 months and nobody will watch even though ESPN will spend 3/4 of SportsCenter doing highlights trying to convince you that people are actually interested in this debacle of a sport...
Prospects
Baseball prospectus released their list of the 101 top prospects in baseball. And unlike most other websites, it's free to look at (Bite me Keith Law and your "insider" articles.) The Pirates were well represented with multiple future Yankees in their system. The Phils? Pretty much what you'd expect for a team picking late and trading for the now.
Here's the list.
Wallpaper
I was messing around the old photo shop and made a computer background from the Phillies themed album covers I posted last off-season. Click on the pic below for a full-sized version. Pass it along to your friends that like the Fightins and album art, because I'm sure I'm not the only one out there...