Yeah, the Phillies ended up a massive disappointment. But they did win 100+ games and would have had home-field advantage throughout the playoffs. Do you want that next season?Do you want that the season after that? Of course you do. And for the Phils to contend year after year, they need pitching. Horrible offense loses championships, but good pitching still wins them.
Halladay is locked up through 2014. Lee is locked up through2016. Oswalt? We don't know about 2012, but he's not a long term option. If they want to remain the elite team in the National League, they need to ensure that three "aces" are pitching at The Cit for the foreseeable future. Therefore,priority number one this Winter is to sign Ol' Girl Parts to an extension.
Unfortunately for the Phillies, the price tag for a top of the rotation starter is pretty steep. Cliff Lee, well, you know how much money he's going to make. Justin Verlander will make $20 million per season starting next year. Felix Hernandez is going to make $18+ million starting next season.Rumor has it that CJ Wilson will be looking for a deal worth $100+ million. CJ Wilson! Hamels may not be on level of Verlander or King Felix, but his agent probably thinks he is. And if some team gives CJ Wilson $100 million (like the Yankees...) that pushes Hamels' worth through the ceiling. And all it takes is one team to agree, especially a team desperate for pitching and with deep pockets. If Hamels hits the market before the 2013 season, I can see the Yankees or Cubs or Sox throwing huge money at OGP. The Phillies shouldn't let that happen. Lock up OGP now!
The Phillies paid Roy Oswalt about $16 million this season. Hamels is younger and better and will expect at least as much. Cliff Lee will make $20-25 per season over the next three seasons while the standard bearer of pitching, Roy Halladay, will make a measly $20 million per season. Given those salaries, it would make sense for Hamels to get about $18 million per year over four or five years.
It would behoove Hamels to avoid arbitration because he would make far less in arbitration in 2012 than he would make if he signed a long term deal. That is what the Phillies have working in their advantage and they need to utilize that. Four years at 72 million? Five years for 95 million?It's good work if you can get it. Bottom line – the Phillies have created an era of winning baseball and they can't jeopardize that by not signing Hamels long term.
Get it done, Ruben.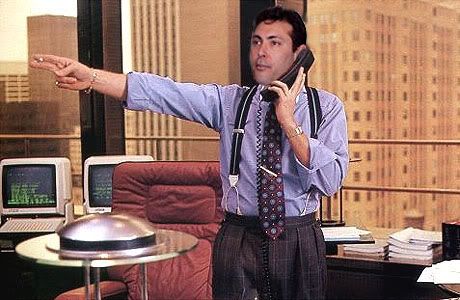 -----------------------------------------
File Under: Idiot Talk
I found this little snippet over at mlbtradeumors.com where they referenced Bob Brookover's column at the Inquirer. The quote is from a "scout"concerning Jimmy Rollins and the Phillies moving forward at the shortstop position. The moron said, "It might be time to find out about a guy like Freddy Galvis. I saw him this year and he really is improving. I don't know if he's ready to be an everyday player in the big leagues, but I just think they need to get younger."

Huh? You don't know if he can handle the job but the Phillies should give him the job merely to get younger? Like getting younger for the sake of getting younger somehow benefits the club. Idiocy. Under this logic, the Phillies should sign my son and Carson's two boys. They can't play baseball above the tee-ball level, but they are extremely young and cheap. I know for a fact my boy will play shortstop for the Phillies for juice boxes and bar-b-q potato chips. No salary necessary. This way the Phillies can get younger and they can significantly reduce payroll.

Idiot.

Tomorrow on the blog - Off-Season Priority #2