Didn't have time to do Priority #4 for today, so I'm rolling out another off-season post - Charlie Manuel in the Movies. These are just funny (funny to me, at least...) pictures of Charlie in famous movie scenes. These serve no purpose but to amuse and give Carson and I a free day without having to do a real post. Lazy? Kind of, but it's the off-season, deal with it.
The Fuqfather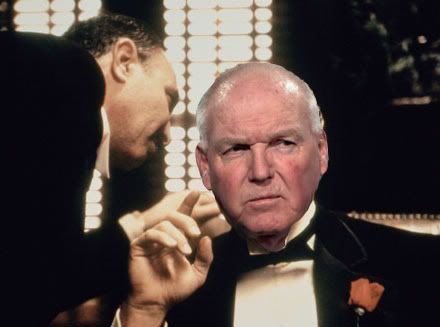 Silence of the Fuqua
Fuqua. Charles Fuqua.