Top 1st:
J-Roll bluffs bunt, this means a pop-out is coming. Oh my, Jimmy takes a walk. Good start, good start.
...and Victorino walks. Hammel can't find the zone. This I am okay with. By the way it just occurred to me that Victorino and Pence in the same outfield might be the most hyper outfield in baseball, despite Ibanez's chillaxed demeanor.
...and Utley walks. Wonder what Howard will do?
WTF?! Howard. A strikeout...never would have guessed that.
Pence makes contact and gets the RBI sac fly.
Pitchers bluffs 3rd then to 1st pickoff. Stupid.
Ibanez K's. Bases loaded, no outs, yields 1 run. Could have been worse, but should have been better.
Bottom 1st:
T-Mac admits to living in New Jersey, proving once again he's a blabbering dumbass.
Wow, E.Y. Jr. just bunted a ball over Howard's head. Halladay is gonna bean the next batter.
Howard just made a double error on a bunt and allows a run to score. Damn, he sure came to play today.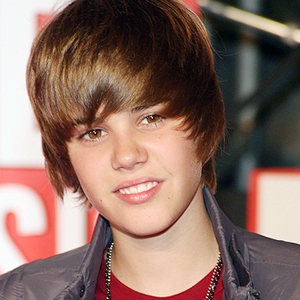 Justin Bieber-lovin'
Tulowitzki hits sac fly, now 2-1 Rox. Starting to hate this game already.
Top 2nd:
Chooch collects Phils first hit of the day.
Why the hell is Valdez in the lineup? I hate to say this, but Martinez is probably better at this point, and that's not saying much.
Doc with a nice bunt, Ruiz even made it to 2nd base.
Rollins singles, Ruiz scores. 2-2.
Wheeler just said "Eric Bruntlett came on for him then and played really well," in regards to when J-Roll got injured a couple years ago on a pickoff attempt at 2nd. Further proving Wheeler is a blabbering dumbass. Two peas in a pod, him and T-Mac.
Victorino signles home Rollins. 3-2 Phils.
Utley hit by a pitch for the 1,739th time in his career, or something close to that.
Howard knocks in 2 with a double. This makes up for his previous transgressions. 5-2 Phils.
Pence strikes out looking on a pitch 6-8 inches off the plate.
Bottom 2nd:
My Comcast cable connection is freezing and blanking. Don't do this to me!
Ian Stewart doubles to lead off the inning. Is that his first extra base hit this year? Really, dude has sucked!
What's going on? Halladay gives up RBI single to their catcher. 5-3 Phils.
Alright, inning over. Still not liking this game because Halladay giving up 3 runs through 2 innings is a very bad thing.
Top 3rd:
Already 2 outs this inning? It's only 36 seconds old.
Valdez grounds out to end inning. Nothing else to say about that.

Bottom 3rd:
Halladay walks leadoff batter, which makes all 3 leadoff batters in an inning this game to reach safely. Bizarro world...
Fowler steals 2nd. That's 2 off Halladay already, and they've been easy.
Helton singles. 5-4 Phils. This is bad.
Valdez makes nice play of foul ball. Inning over.
Top 4th-Bottom 5th:
Gotta take a piss break and pick up boys. Listening to the Rockies radio on XM.
Top 6th:
Alright, I'm back. 6-5 Phils. Did Halladay and Kendrick play the ol' switcheroo?
Brothers, not Sisters, strikes out Rollins and Vic. Phils need more runs, c'mon!
Utley with a hit. On base for the 4th time today. He's good.
Comcast showing Sarge and T-Mac chatting in the booth. I wish T-Mac would wear one of those ridiculous hats that Sarge rocks.
Howard goes deep against a lefty for the 1st time this season, and complete his Howard for the game. 8-5 Phils. This is a surefire win now.
Pence singles. Now with a 5-game hit streak as a Phillie.
Ibanez grounds out. End of inning.
Bottom 6th:
Another leadoff batter reaches base. Possibly Halladay's worst start this year.
Helton hits doubles and into double plays. Thankfully it was the latter here. 2 outs, nobody on.
Ellis, Mark not Doc, goes down swinging. End of inning.
Top 7th:
Valdez collects his second hit of the game. Even the Phils suckiest players are producing. Times are good my friends, times are good.
Valdez caught stealing...dammit.
Halladay K's to end inning.
Bottom 7th:
Craziness! 6th Rockies leadoff batter reaches safely today. That's a bad percentage.
Double play...no worries.
Halladay ends inning with his 7th K. 104 pitches, he's likely to start the 8th. Just checked out the box score for that info and noticed every player in the Phils lineup today has a hit.
Top 8th:
J-Roll and Vic each hit line-drives to Tulo. 2 quick outs.
...and Utley retired for the first time today. End of inning.
Bastardo is coming in from the bullpen. Halladay's day over.

Bottom 8th:
T-Mac just actually reported something useful- the Williamsport Crosscutters' bus was in a "harrowing" accident following yesterday's game and some of the players and staff were banged up. Everyone has been released from the hospital now, but scary nonetheless.
Tony Bastard retires Fowler. 1 out.
Ugh, homerun Helton. 8-6 Phils. This game can't end soon enough.
Tulo base hit. Bastardo not his dominate self, this game is getting iffy.
Herndon getting ready in the 'pen. Yikes! Need a double play pronto.
Wild pitch...never mind the double play idea, but then Smith K's anyway. 2 outs.
Tony Bastard K's Stewart. 3 out.
Top 9th:
T-Mac reports Lidge is warming up for the save. Kill. Me. Now.
Howard out. Pence out. Ibanez out.
Bottom 9th:
Here comes "Lights Out?" Lidge for his 100th save in a Phillies uniform (not including postseason).
1 up, 1 down.
2 up, 2 down.
3 up, 3 down.
Phillies win! Sweep!