Philadelphia Phillies (59-35) @ Chicago Cubs (38-58)
Pitching Matchups:
Monday, 8:05 - Roy Halladay v. Rodrigo Lopez
Tuesday, 8:05 - Cliff Lee v. Matt Garza
Wednesday, 2:20 - Vance Worley v. Ryan Dempster
Season Series:
Phillies 3-1 Cubs
Little Bears Batting:
Runs - 388 (16th)
AVG - .261 (7th)
OBP - .314 (21st)
SLG - .397 (12th)
Little Bears Pitching:
ERA - 4.69 (29th)
WHIP - 1.48 (30th)
BAA - .270 (28th)
Their Michael Martinez:
Statistically, the worst offensive player on the Cubs' active roster is Koyie Hill (.213-2-8) but he's a backup catcher. So the nomination instead will go to a player the Cubs already demoted, outfielder Tyler Colvin. Colvin was hitting .105 with a .386 OPS when he was sent down. The former first round pick hit 20 homers last season,
until this happened
:
"Colvin's season ended Sunday when a shattered bat punctured his chest. Colvin was headed to the plate from third base when catcher Wellington Castillo's bat broke as he was hitting a double to left field. Colvin was hit in his upper chest, allowing air into his chest well. He was being treated with a chest tube to prevent a collapsed lung."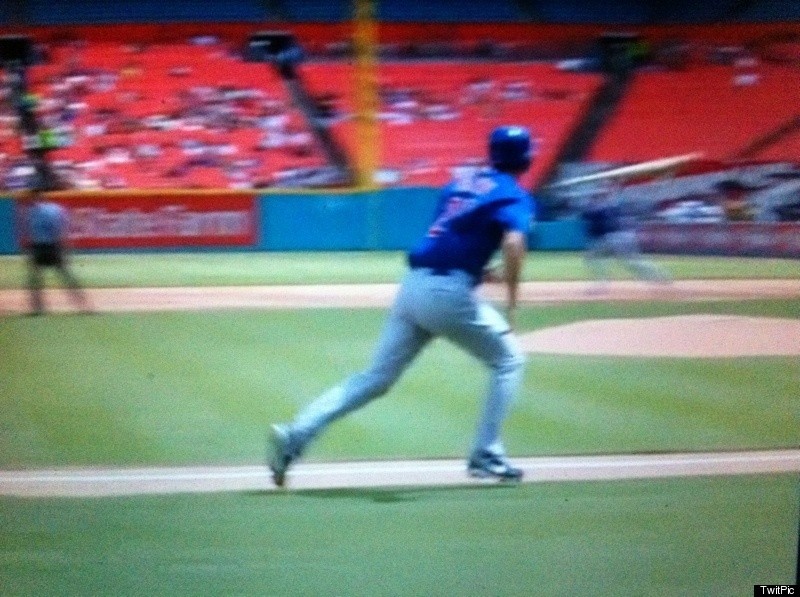 Their Danys Baez:
John Grabow - 5.40 ERA. 1.63 WHIP. $4.8 million dollars in salary this season.
What We're Drinking:
Corey - Arizona Unsweetened Iced Tea - I hate sweet tea but sometimes I'm too lazy to brew my own batch of tea or too impatient to wait for it to get cold. So, I shell out a few bucks for Arizona's Unsweetened Tea. It's not as good as brewing your own tea because they add some citric acid/preservatives but it comes in a big jug, it's refreshing, and it has zero calories.
Carson -
Samuel Adams Longshots
. Friar Hop Ale, Honey B's Lavender Ale, and Blackened Hops. I aspire to have one of my homebrews win a competition and be made by a brewery like these three lucky "longshots" have.
Magic Number:


Prediction:
Sweeeeeeeeep!