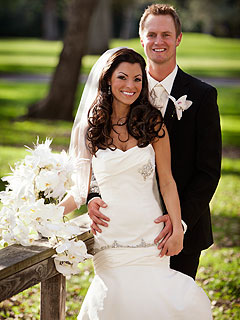 Is today Kyle Kendrick last start for the foreseeable future? Maybe, if we're lucky. No disrespect to KK, because he's been good enough this year and has served his role of staff swingman well (5 W, 3.45 ERA, 1.32 WHIP). However, the Phils rotation with Roy Oswalt in it is better than it is with Kendrick in it. Roy2 went 4 innings for Lehigh Valley yesterday and allowed 1 run and 3 base runners. This would put him in line to start on Monday in Colorado, or the Phils could opt to give him an extra day of rest and truly replace KK in the rotation and go on Tuesday instead. Guess we'll see.
Kendrick is still the man today though, and his task is to secure the Phillies their 10th straight series win. Going for the Giants is either sick boy Timmy Lincecum or NL ERA leader Ryan Vogelsong (who the Phils released from their system last July).
Props to Kendrick either way. Fans trash on him, but honestly think to yourself where the Phils would be over the past 5 seasons without him. He was a major reason the Phils made the playoffs in 2007 for the first time in 14 seasons. In '08 his ERA was unsightly (5.49), but he did make 30 starts and win 11 games. 2009 was the only season he was virtually a non-factor. Last year he made 31 starts and won 11 games, and this year he's filled in for injured pitchers better than many expected. Lifetime he's 40-28, so give the man some credit.