Perfection:
Roy Halladay is a cyborg according to San Francisco Giants closer Brian Wilson, and that he might be. Dude throws almost exclusively strikes. 2 innings, 19 pitches, 14 strikes, 6 AL All-Stars up, 6 AL All-Stars down. Best pitcher in baseball.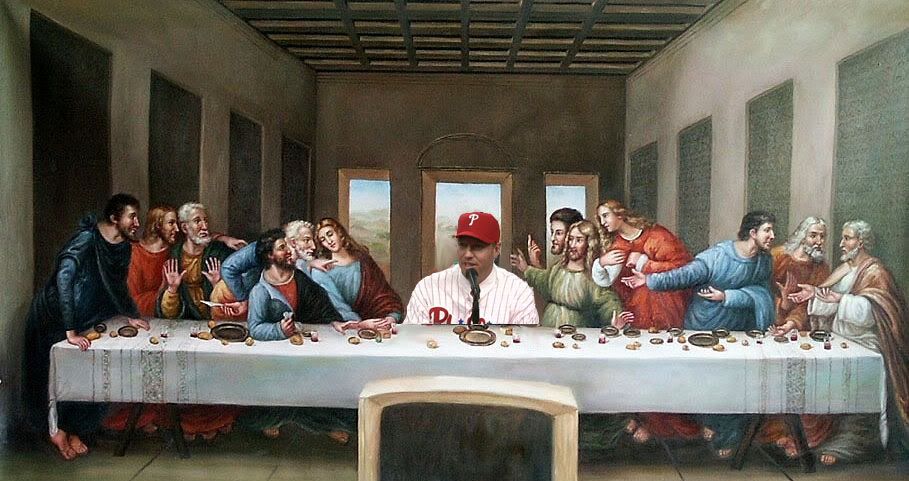 Lee Hit:
Cliff Lee didn't fare as well, surrendering the lone run for the American League. No fear, NL won 5-1. An Adrian Gonzalez blast was the blemish, but he did go 1.2 innings against the best the AL had to offer. It's only an exhibition game though, so whatever. Of course it is nice that the Phils get 4 home games in the World Series if need be.
Peace Out K-Rod:
Francisco Rodriguez's days with the New York Mets have gone the way of the buffalo, as he was traded to the Milwaukee Brewers yesterday. He'll likely become the set-up man to John Axford. K-Rod is probably happy because he now has a shot at the playoffs, but unhappy because his shot at having his $17.5M option for next season guaranteed is not gonna happen (needs to finish 55 games). Instead, he'll have to take his $3.5M buyout and hit the open market. Please Jeebus, do not let Rube sign him to replace Lidge.
Where was Michael Martinez?
The National League can breath a sigh of relief because they pulled in a victory despite the manager's, Bruce Bochy, dumbassery. Why didn't he pinch run with the fastest man on the planet? Why didn't he pull all the fielders but the pitcher and catcher in the 9th and allow the best gloveman ever to play the game to showcase his immense talent? The All-Star game obviously needs more Michael Martinez, the best 25th man in all of baseball. Go ahead and preach Sir Alden...
Ruiz Gets His Due: