I've already documented that the
Phillies employ the best starting pitcher
in all of baseball and his name is Harry Leroy Halladay, but you can call him Doc. Philadelphia may also be able to stake claim to the best relief pitcher in all of baseball. His name- Antonio Bastardo, but you can call him Tony Bastard.
2011: 3-0, 37 G, 34 IP, 14:39 BB:K, 0.79 ERA, 0.74 WHIP, 5 SV, 7 HLD.
His ERA is the best among MLB relievers, his WHIP is 2nd, and he's perfect in save situations. He has not allowed a run since May 25th. He has not allowed a hit since June 5th. He's allowed only 1 hit over his last 16 IP. Yeah, he's okay.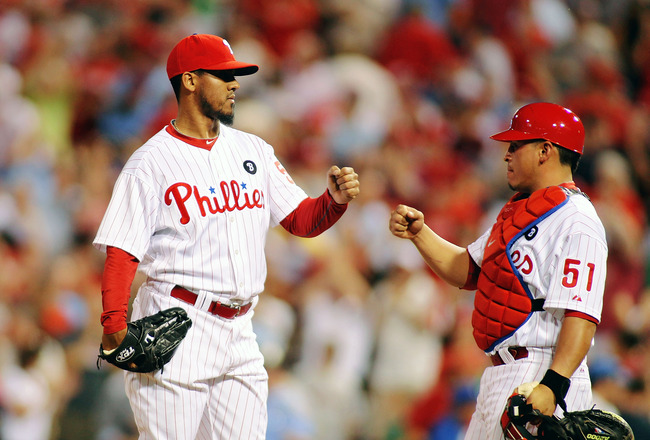 Good News:
The Baltimore Orioles signed shortstop JJ Hardy to a 3 year extension worth roughly $22M. That's about $7M per season for you math whizzes. Anyway, this is good news because this makes Jimmy Rollins more affordable. Hardy is younger (28), is better offensively, and is currently having a solid year for a SS (.275/.823, 35 R, 14 DBL, 13 HR, 33 RBI, in 63 G). J-Roll is 32, remains solid on defense, but is not what he used to be offensively (.264/.714, 52 R, 15 DBL, 8 HR, 36 RBI, 19 SB, in 88 G). I suggested earlier this season the Phils offer him a 3 year $15M extension, and I'm sticking to that.