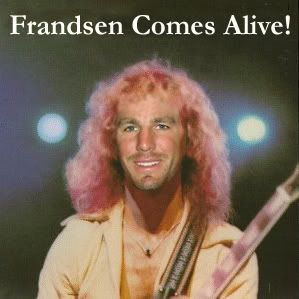 If you weren't excited about the minor league contract signed by Luis Castillo, perhaps the one extended to Kevin Frandsen will trip your trigger. No? Me either. The 28 year old has spent parts of the past 5 seasons in the Majors with the Giants and Angels. He's a lifetime .243/.636 batter in the bigs, but owns a sexy .312/.820 line in the minors. His value, if he has any at all, is in his versatility, having played SS, 2nd, 3rd, and corner outfield. This move is for organizational depth more than anything, but the recent influx of middle infielder types does make the Phillies fan even more leery of Utley's injury. This offense is going to be fugly.
Prepare to behold pure awesomeness...
Did you wet yourself?