I am Fragile Man!
Is he hurt again?
Can he pitch now from the pen?
Can he throw at all
Or if he plays will he fall?
Is he hurt or not?
Will Rube trade for Jason Motte?
They'll put Madson there
So should we even care?
He was hurt in spring
Lots of panic this March brings
Strained his upper back
Now he sits with an ice pack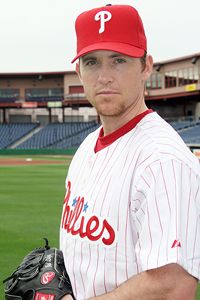 Nobody wants him
He just rehabs in pain
Planning his comeback
Slider and fastballs will reign
Now the time is here
For Fragile Man to hear jeers
Won't pitch to the Braves
Won't be getting any saves
Nobody wants him
As his injuries spread
Training staff helps him
Soon he'll have his revenge
Heavy sliders thrown
Many saves will soon be blown
Throwing as hard as he can
Fragile Man will live again!