Charlie Manuel, on the show "Let's Make A Deal":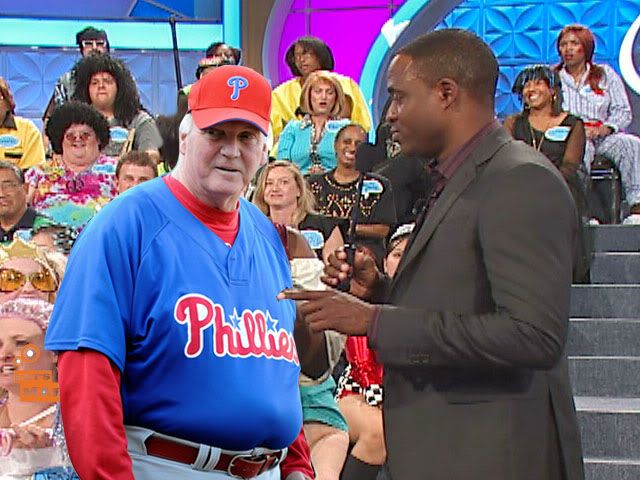 Wayne Brady
: Okay, Charlie, you can have this bag of garbage or what's behind door number one.
Fuqua
: I'll take the garbage.
Wayne Brady
: But, it's garbage?
Fuqua
: Yeah, but there could be smellier garbage or even two bags of garbage behind the door. At least with this one bag of garbage, I know what I have.
Now, replace "garbage" with "Kyle Kendrick" and "door number one" with "Vance Worley" and you get the thought process behind picking today's starter.
Kendrick is 1-3 with and ERA over seven (SEVEN!) in his last four. Worley....who knows. I guess he could be smellier garbage. We'll never know.
Garbage v. Pelfrey, Shiti Field, 4:05, FOX has television.