.269 average? Lowest OPS since 2004? What is up with ol' Chase?
I think I may have figured it out. I took a look at some Utley photos from recent Phillies games. I noticed something different. Take a look.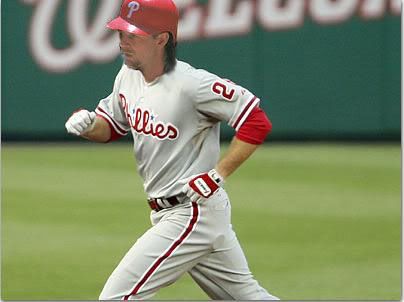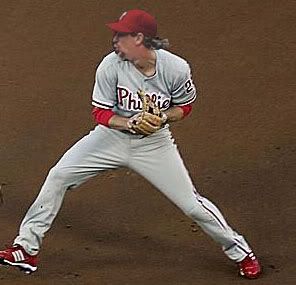 Goatee? Mullet? Dropping batting average? Holy crap, it's Mickey Morandini!
Apparently Utley's thumb has not healed so the Phillies have hired Mickey to "stand in" for Chase until he's ready to play. Well, that solves that mystery.