Where My Hookers At?
The Braves released minor league pitcher Deunte Heath a few days ago. Don't know my man Deunte? He is pictured below getting taken away by the police this spring after getting busted in a prostitution sting. He was the "john," not the prostitute, as he is a Brave, not a Met. I feel bad for Deunte though, first he gets arrested trying to get a little pay for play and now he lost his job.
Their Sports Suck:
The Braves have been really successful in the last twenty years with five World Series appearances and numerous division titles. But after that, it's slim pickins in the A.T.L. The Hawks, while they have a young exciting team capable of winning a playoff series of two, haven't won a championship since 1958. The Atlanta Falcons have never won a Super Bowl. When they made it to the Super Bowl, not only did they get beat, but their starting safety was arrested the night before for soliciting an undercover police officer for oral sex. They also traded Brett Favre, which might not have been a good move. The hockey team sucks. I bet you didn't even know they had a hockey team. And they have a WNBA franchise which is never good for any city.
All About Larry:
Just some interesting things you might not know about our good friend Chipper.
1) He named one of his kids "Shea." Like the stadium, not like the Hillenbrand. If he has another kid, which is totally dependent on how much
time he spends in Hooters
over the next few years, I hope he names it Citizens Bank Jones.
2) He had a kid with a Hooters waitress while he was married. I alluded to this in my first point, but I just wanted to make it clear. Chipper + Hooters = Baby.
3) He likes killing animals, specifically deer and fish.[Picture evidence below.] As a fur coat wearing card carrying member of both PETA and the NRA, I find myself severely conflicted about this.
Brave In A Bottle:
A California wine company has partnered with professional athletes to sell wine for charity. Below are the Atlanta Braves (past and present) that have participated. CURE Children's Cancer, The Miracle League and the Rally Foundation for Childhood Cancer Research benefit from the sale of these three wines. It's a good cause so I'm not going to make any jokes about drinking Chipper Jones.

Making Comic Con Look Cool Since 1987:
Every year, Atlanta hosts Dragon*Con. What is Dragon*Con? Well, from Wiki:
The 4-day event comprises approximately 3500 hours of panels, seminars, demonstrations, and workshops, with over 30 specialized programming tracks that include writing, art, anime, gaming, Science Fiction and Fantasy Literature, comic books, costuming, space science,

online media,

independent film, podcasting, Asian cinema and culture, robotics, filk, scientific skepticism, Star Trek, Star Wars, Stargate, X-Files, Joss Whedon creations, apocalyptic themes, Anne McCaffrey's Pern, Robert Jordan's Wheel of Time, J.R.R. Tolkien's The Lord of the Rings, British and American SF television, the Dark Fantasy track, the Dragon*Con Independent Short Film Festival, and general programming which specific Guests of Honor attend.
Online media? You mean, like blogs? I know where I'll be in September!
An Odd Thing To Be Proud Of: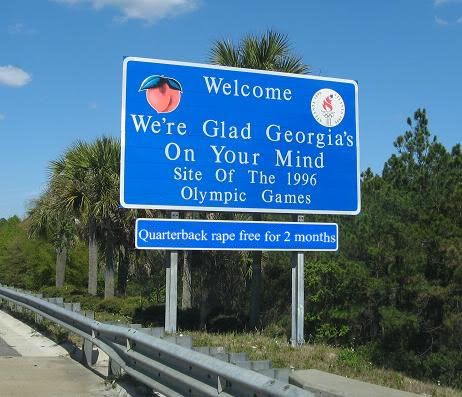 Probable Starters:
Tommy Hanson
Tim Hudson
Derek Lowe
Prediction:
Sweeeeeeeeep! No, not really. Phils take two of three.