Last week the Phillies announced a few more promotional giveaways, including a Charlie Manuel autographed bat and a Sarge inspired hat. Well, WSBGMs is pleased to be the first to announce a few more promotional days...
Ruben Amaro Trade Day
–Like the Phillies fans, Ruben Amaro is not satisfied. One World Series is not enough. He wants to bring in top talent like Roy Halladay and if he has to trade away half the farm system, he'll do it. Is he being greedy? Yes. But greed is good. So, during each inning of the game, a member of the Phillies organization will be traded in a bold attempt to improve the organization from top to bottom. Players, coaches, groundskeepers, secretaries…everybody is fair game. One early rumor – Scott Palmer to the White House for Robert Gibbs in a straight up swap of promotional spin masters. This could be a big coup for Washington and a major blow to the Phillies and all fans of
WB Mason truck theatre.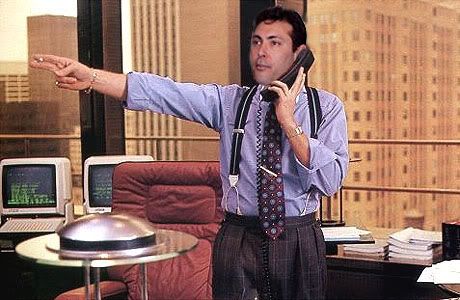 Brad Lidge Band-Aids – You want to stop the bleeding? Well, these Brad Lidge Band-Aids may not be what you're looking for. The gauze on these bandages have been infused with salt and alcohol, so placement on a wound will result in pain and increased bleeding.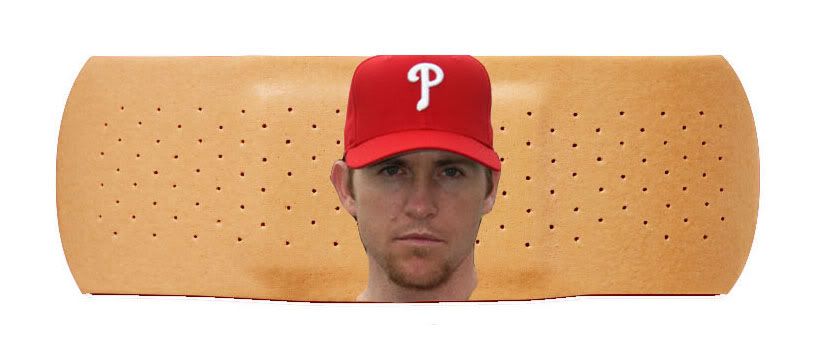 Polanco Bobble Head – With most bobble heads, the doll has a head out of proportion to the body. With Polanco's doll, the head will actually be done to scale. As such, the bobbling Polanco will be first such doll to come equipped with steel chain tie-downs. The doll's head will not bobble, but it's the only way to keep the head attached to the shoulders.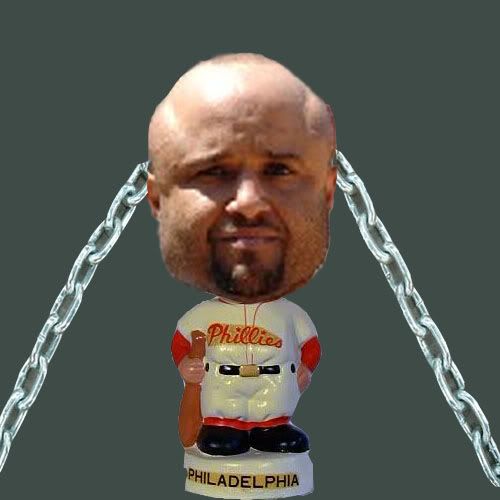 The Ryan Howard "Get me to the…" Plate – Ever want to be reminded of Ryan Howard's "Get me to the plate, boys" clutch NLDS double every time you eat dinner. Well the Phillies think you might and they'll help you do it by giving away collectible Ryan Howard "Get Me To The" Plates.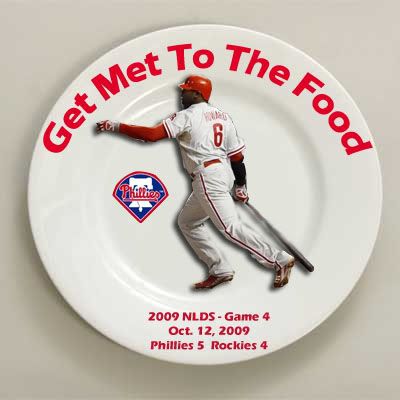 Yohan Flan-Day – All fans without egg allergies will receive a cup of flan with Yohan Flande's picture on top. Fans with egg allergies get the flan and an Epi-Pen.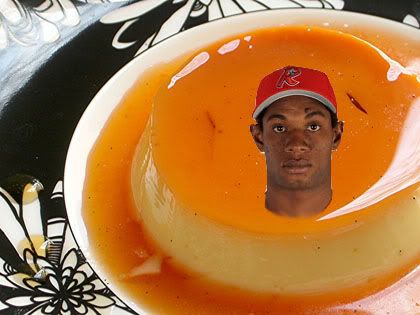 Uncle Cholly's "Speedy" Weight Loss Pill Giveaway - A lot of people in Philadelphia are fat just like Uncle Charlie used to be. But like Charlie, the city is improving. Men's Fitness listed Philly as the
fattest city
in America back in 1999. Last year,
20th.
Huge improvement but the work isn't done. Philly needs to lose more weight and the Phillies are willing to help by passing out weight loss pills. The exact game these pills will be passed out is not being released due to possible interference by the DEA.