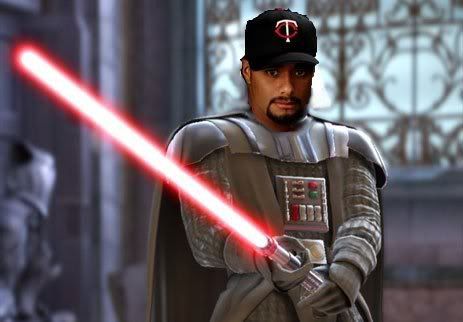 Tonight is the Phillies first visit to
Government Bailout
Citi Field, which is nice and kind of historic. But what isn't nice is the pitching matchup. Mut ace "Darth" Santana has never lost to the Phillies while the champs counter with Chan Ho Park and his 8+ ERA.
This game could get ugly quick. I'm thinking 5 run deficit by the 3rd inning which means we'll all be looking for something else to watch or do by 8:00. Here are a few suggestions:
- clean up the mess from yesterday's Cinco de Mayo celebration
- have a Seis de Mayo celebration or just get drunk without referring to the date in Spanish
- watch Season 3 of Boy Meets World on DVD
- watch Lost (damnit I wish I could quit watching that show...)
-------------------------
Bobby Scales
Congrats to the WSBGM's favorite. Scales made his MLB debut last night and collected a hit off of 2008 NL Cy Young winner Tim Lincecum. His .250 average is 39 points higher than Nunez's average in 2006, the year we campaigned for Scales to be his replacement.
Corey