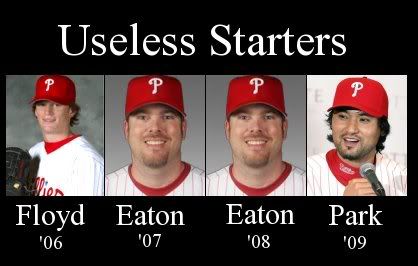 I know I'm a day late on this since Chan Ho pitched on Friday, but I feel the strong need to point out that he sucks and shouldn't be in the rotation. Considering that he was battling with JA Happ for the spot, one would think he would be on a pretty short leash. But what does Fuqua say?
"I'm not ready to say Chan Ho Park isn't going to get more starts. No, I'm not ready to say that. But we'll talk about it."
Quit talking about it. Do it. Move Chan Ho to the 'pen.
-----------------------------
Game Day
Speaking of shitty Phillies pitching, Joe Blanton takes the bump today. To be fair, Blanton has pitched two decent games (12 IP, 6 ER) but they were sandwhiched between two duds (8.1 IP, 13 ER). So which Joe Blanton will we see today? I say 5 innings and 5 earned...
John Maine has had a similar run this season, pitching well in two and laying eggs in the other. However, as Blanton is coming off a rough start, Maine held division leading Florida to a run over six his last time out.
On offense, Jimmy Rollins will continue his quest to hit .400 in May. He's currently batting .125 this month. For the Mets, Jose Reyes continues to act like an asshole.
Game time 1:35. Television by WPHL. Commentary by Wheels and Sarge.
-----------------------------
Update:
No game. Rain.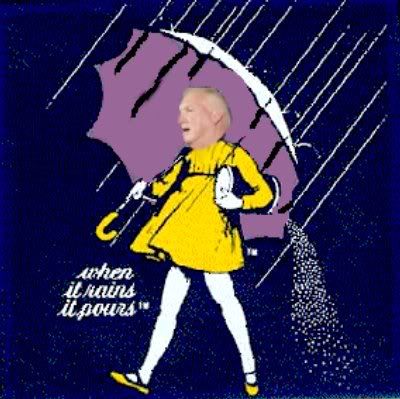 Corey