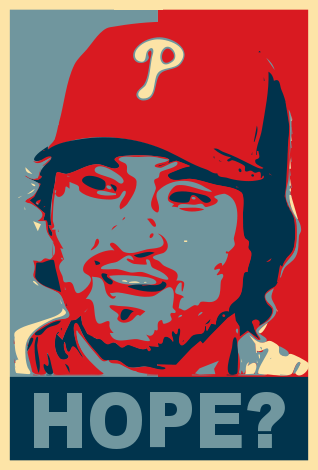 What do we make of Chan Ho Park
inglot's
stellar start against the Muts? Has he turned the corner or is he just traveling down a straight stretch to the bullpen?
Park's six inning, one hit, five strikeout performance has not silenced his critics, with many pointing to the "pitcher's park" aspect of Bailout Field as the primary factor contributing to the change in success. A good outing at home will go a long way to establishing his place in the rotation. Another dud will strengthen the calls for a replacement...
-------------------------
Tale of the Tape
The NLCS last season spawned
the original WSBGM's TotT
, so no need to repeat today. I will strengthen one of the arguments I made in that post though. Specifically, the one comparing the fans of each city. I mocked LA fans for "showing up late and leaving early." As proof, below is a picture taken (*according to the reader who sent us the picture...) just prior to first pitch of Game 5. It looks like a Wednesday night game at PNC Park, not an NLCS game. [Click pic for larger view.]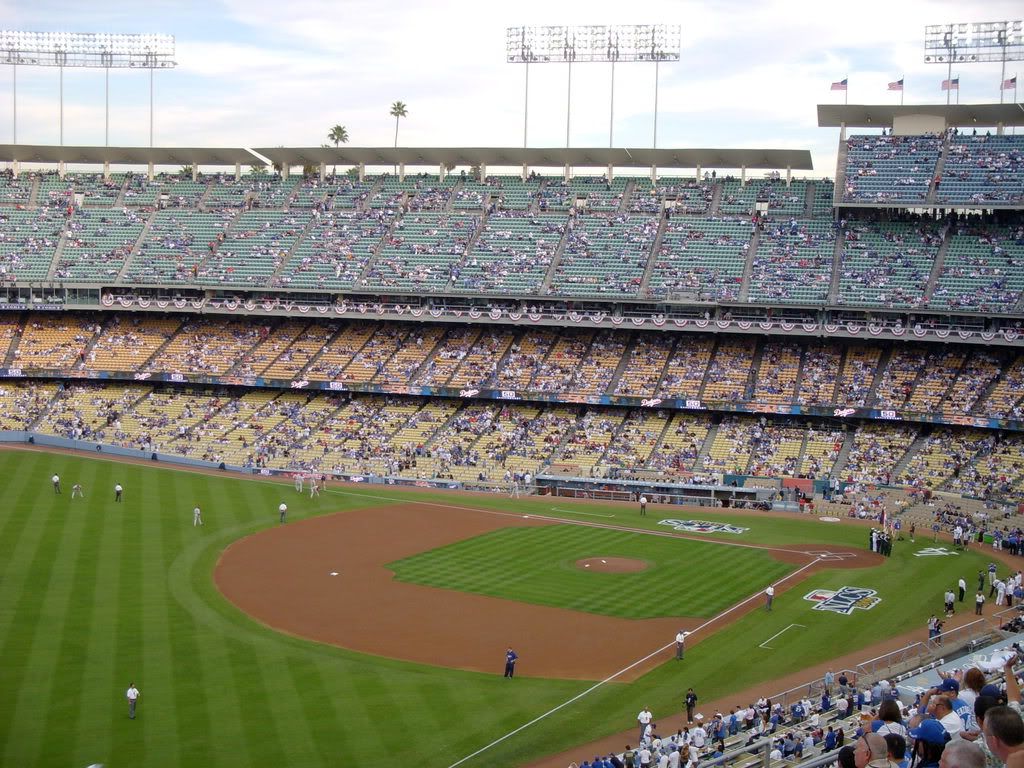 -------------------------
Fun With Stats
Much of the discussion yesterday focused on the struggles of Jimmy Rollins and replacing him in that first spot with Shane Victorino. But it's not like the Flyin' Hawaiian is tearing things up either. Both table setters are struggling, especially in the categories valued highest for players hitting at the top of the lineup. Just look at how the additive stats of our top two hitters compare with the best hitter in baseball, Albert Pujols.
                 OBP   R   BB  SB
Vic/Rollins     .550   38  14  4
Pujols          .443   32  22  5
*Aaron, thanks for the pic.
Corey