And the TotT series continues. Today's victim - D.C. and their beloved Gnats.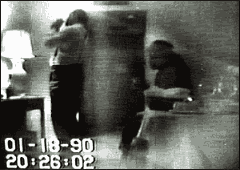 Popular Mayor
Philly - Frank Rizzo. He has a statue made of bronze in Center City.
D.C. - Marion Berry. He has a crack pipe made of glass in his pocket.
Advantage - Philly.
City Architect
Phillly - William Penn
D.C. - Pierre Charles L'Enfant
Advantage - Philly. Our country's capital was designed by a Frenchman? I'm surprised the White House isn't located on Surrender Avenue...
Phallic Symbol
Philly - Pat Burrell
D.C. - Washington Monument
Advantage - D.C. You don't see Washington letting Tampa come take their legends...
Who Gets A Road
Philly - JFK Boulevard, Lincoln Highway.
DC - George Washington Memorial Parkway, Jefferson Davis Highway
Advantage - Philly. Jefferson Davis? Does leading the fight for slavery deserve a road?
ESPN Contributions
Philly - Writer Jayson Stark is ex-Inquirer and BBTN icon; John Kruk started his TV career at Comcast Philly.
D.C. - SportsCenter babe Sage Steel moved from Comcast MidAtlantic (Balt.-DC)
Advantage - D.C. Kruker is good, but me likely Sage Steele.
By a narrow margin, 3-2, Philly takes another TotT. The Gnats stand no chance.
Corey