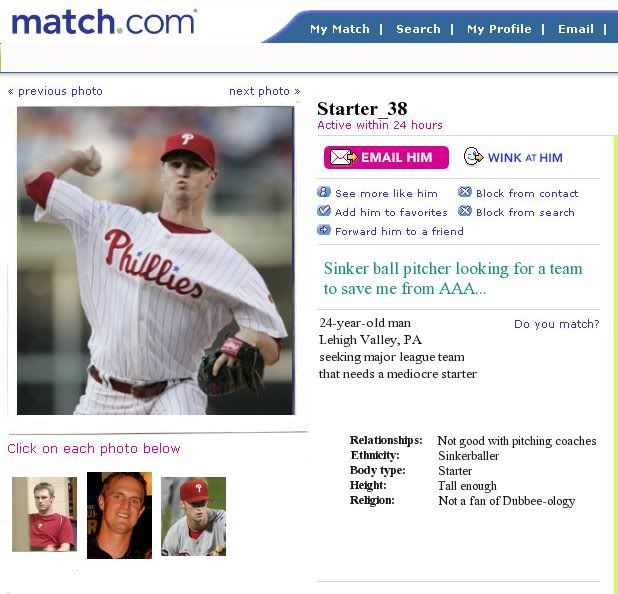 (click on image for larger view)
Three innings, ten hits, eight runs and two Clint Sammons homers. Kyle Kendrick, your time in Philadelphia is over. Update your resume. Update your match.com profile. Apologize to Rich Dubbee. Rent a house in Allentown. And start breaking in your FeHams hat. Goodbye.
-------------------------
Sidebar Updates
Last year, we had the "Howard Watch" tracking his unsuccessful attempt to break the strikeout record. This year, we have two new sidebar widgets.
1) Romero Watch - This simple widget will count down the first fifty games of the season, so none of us will forget the unfair treatment and punishment that is being laid upon our lefty setup man.
2) The Howard - "The Howard" is a statistical accomplishment made popular by our slugging first baseman - a homer, strikeout, and error in the same game. We will acknowledge any player that gets a "Howard" and keep a running total on the right sidebar. Although we fully expect Ryan to dominate this category, it will be interesting to see if any Phillie can challenge him.
Corey