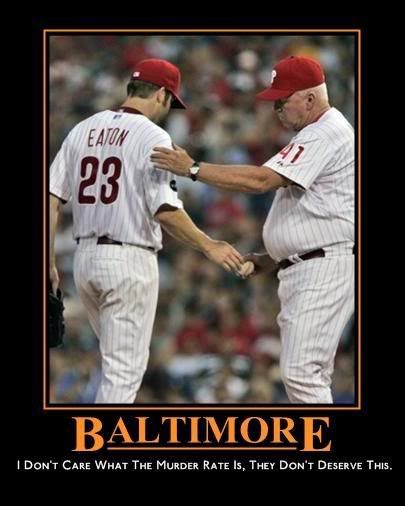 --------------------------
Quotable
Brett Myers on losing and keeping off the extra pounds this year, "I'll make smarter choices drinking beer. Instead of with pizza, maybe it's a salad."
Amen.
--------------------------
Grapefruit Stars
Chan Ho Park picked up the win yesterday against the Braves. The better news though is that he did it coming out of the bullpen and not starting. The bullpen is where he is needed and the bullpen is where he belongs.
Marcus Giles had two hits and two stolen bases. Bruntlett had two hits also. Just two middle-of-the-order guys doing what they get paid the big bucks to do...
--------------------------
Next up
The Phils take on the Jays today at 1:05. Phillies.com says Carrasco and Happ are scheduled to pitch.
Corey