Rafael Furcal No-Web Glove
- In honor of Furcal's defensive prowess during last year's NLCS, the Phillies will be giving away a glove modeled after the one he used against the Phils. As you can see in the picture, Furcal's glove differs from most in that it lacks the webbing. With this glove that will be given away on April 17th in a game against the Padres, kids all over the Delaware Valley can easily recreate the fifth inning of Game 5 of last year's NLCS.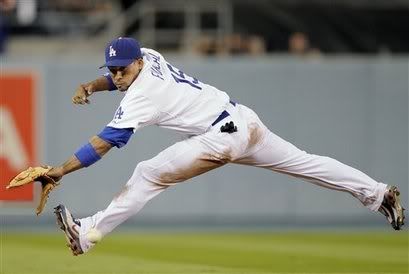 TJ Simers Feminine Hygiene Day
- Sports announcers/writers/bloggers rarely get their own product line. Harry Carey had a personalized set of whiskey bottles. The Phils gave away Bill Conlin oversized Hawaiian t-shirts a few years ago. Marv Albert once had a sponsorship for a brand of whips and leather jumpsuits. But that is about it. Until now. Inspired by Mr. Simers' ridiculous, ignorant, and uneducated "articles" in the LA Times last season, the Phils will hand out some Simers Model Summer's Eve to all fans April 28th against the Nationals. It's pretty self explanatory.
Ruben Amaro 8-Ball
- So you want to be a GM, eh? Here's your chance to practice at home. On May 3rd against the Mets, all fans will receive the "Ruben Amaro Magic 8 Ball" With this magical tool, all of your GM-oriented questions are answered. Some helpful hints that will be found in this product are "Don't Offer Arbitration,"Offer Arbitration," "Overpay For A Leftfielder," "Give Millions To A Senior Citizen," and "Beats Me, Call Pat Gillick And Ask Him."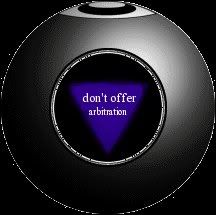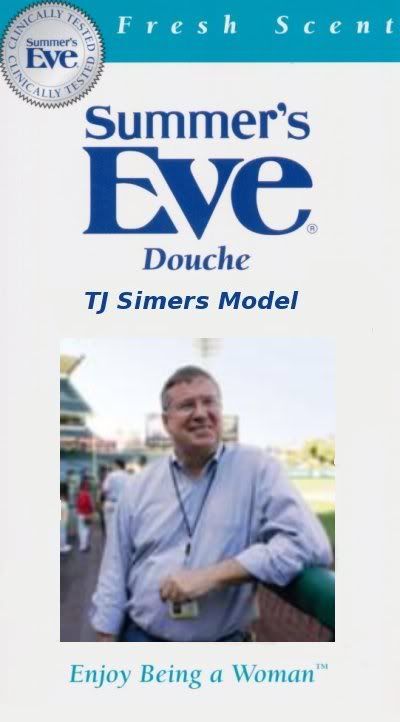 Kerwin Danley Umpire Kit Night
- All fans 14 and under attending the May 14th game against the Marlins will receive an umpire kit inspired by the inept playoff performance of umpire Kerwin Danley. The kit will contain one pair of solid black "Ray Charles" glasses, one blind guy cane, and a dog on a leash.
Corey