It's Hall of Fame time. Rickey Henderson (my favorite player ever...) and Jim Rice got into the
MLB
Hall, so it's time to see who gets into the
WSBGM's
Hall of Fame.
Here is how our Hall of Fame works. Each year, Carson and I will nominate a few people (players, coaches,
ballgirlz
, etc.) that have had an impact on the blog. We'll put the nominations up for vote. If the person receives a certain percentage of the vote (which we will arbitrarily change every year to suit our needs), then he will be officially enshrined in the Hall of Fame, which will be less of a hall and more of a widget in the sidebar.
Some other rules that I'm making up right now: 1) a person can only be nominated three times 2) a person cannot be currently playing/coaching/working for the
Phils
to be nominated and 3) I reserve the right to make up more rules later.
So, here are this year's nominations, in alphabetical order.
David Bell
- Oh God, did we hate David Bell. Most of the first year of this blog was spent pointing out all the negative aspects of David Bell's game. Our hate was complete...and completely out of proportion to his play. He wasn't that bad and suffered from injuries that hurt his numbers, but we weren't about to give him the benefit of the doubt or let facts get in the way of some good complaining.
Carson
once wrote, "If you like David Bell, then you might like
Coldplay
and
gerbling
." That pretty much sums it up.
Bell posts -
HGH

use.
Pat

Burrell
-
Burrell
is my
favorite
Phillie of all time, so this is a sentimental pick for me. But he has some
WSBGM's
Hall cred, too. Possibly no other player has been as analyzed and scrutinized as often and as
severely
as Pat
Burrell
. But his on-field performance is only part of what makes Pat
Burrel
fascinating.
Homeruns
made
Burrell
a favorite, but stories of womanizing, boozing, Marlboro smoking have made him a legend.
Burrell
posts - There are
soooooo
many
Burrell
posts, I can't begin to narrow them down. Just search for
Burrell
on the blog search on the right toolbar if you are so inclined. You'll find posts marking the end of the
Burrell
era (two years ago...), posts touting him for an All-Star spot, and MVP award or the Triple Crown, and posts arguing that he should play more and play less. So, in lieu of specific posts, I'll put up a few of my favorite
Burrell
photos.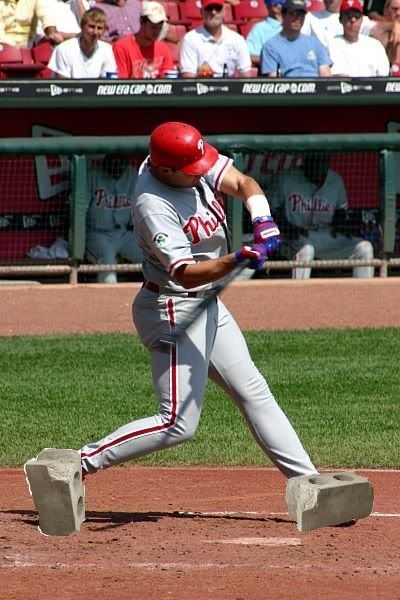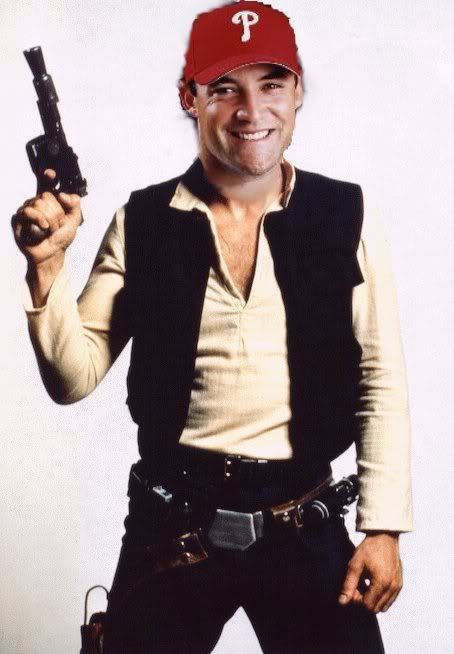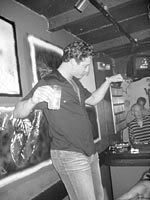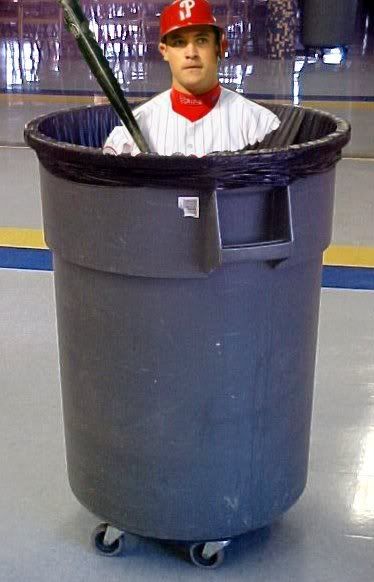 Steve

Jeltz
-
Jeltz
is not just another
jheri
-curled, light-hitting middle infielder, he is the embodiment of the
Phillies
that Carson and I grew up watching. Sure, Mike Schmidt was the face of the franchise, but Mike Schmidt was good. Hell, he was great. The
Phillies
were not, however. They sucked. But we loved them anyway. So when I think of the
Phils
of the late 80's and early 90's, I think of Juan Samuel's unorthodox throws to first, Von Hayes'
batter's
box spanning stance, and Rich
Schu's
mustache. I think of Steve
Jeltz's
jheri
curl. So, when we decided to create an outlet for our 25 years of
Phillies
frustration, naturally the first player pictured was Steve
Jeltz
. And ever since, he's been our go-to guy.
Jeltz
posts -
The original
. --
Pics of

Jeltz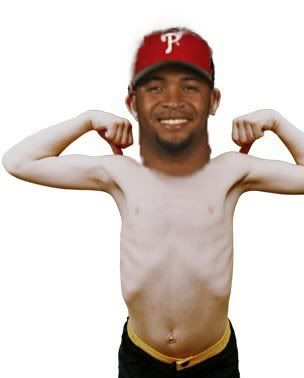 Abraham Nunez
- When we weren't complaining about David Bell, we were
complaining
about Abe "No-hit" Nunez. The
argument
against Nunez was simple: he was never any good, the
Phils
gave him too much money, he was the worst hitter in all of baseball, and yet he continued to get
playing
time. I'm getting angry just reminiscing about Nunez.
Nunez posts -
Nunez on

roids
--
Unspeakable
.
Rick

Schu
- Just take the above paragraph about Steve
Jeltz
and replace "
jheri
curl" with "
fu
mancu
." I would rather look at pictures of Rick
Schu
and his
fu
manchu
'
stache
than celebrity nip slips on
thesuperficial
.com. And I love celebrity nip. Quite frankly, there is no better thing on the
internet
, and our blog is immeasurably better because of his facial hair. For this, he gets a nomination.
Schu
posts -
2

nd

post ever
. -- Celebrate
the '

stache
.
The poll is on the right sidebar. And like the other baseball Hall of Fame, you can vote for more than one person, but you can only vote once.
Corey