Since I think the new Pirates uniforms are shit, I figured I would be proactive instead of just reactive, and create some new Pirate jerseys. So, here are my ideas.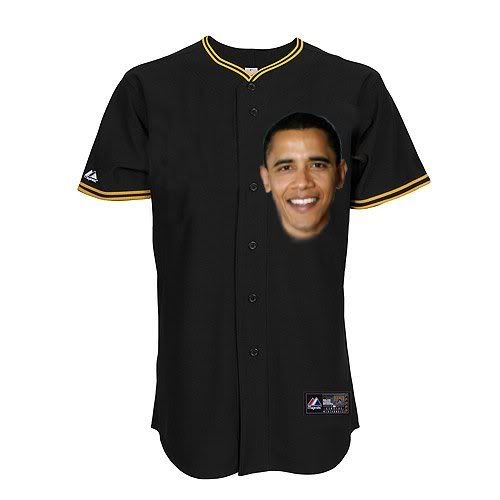 1) The Pittsburgh Obamas - Our President wants to pass a stimulus package that would
give $4.19 billion to
"neighborhood stabilization activities." Does ACORN need four thousand million dollars more to commit voter registration fraud? No. So why not give a little of that money to the Pirates? Hell, even 5% of the money (~$200 million) dedicated to "neighborhood stabilization" would help the Pirates. And as thanks, the Pirates could get rid of the fat "P" and the Pirate logo altogether and replace them both with the president's mug.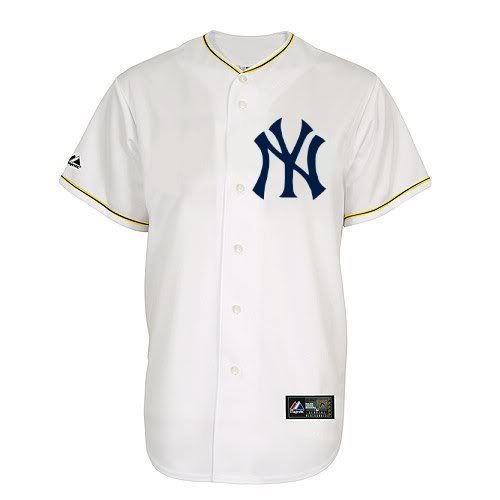 2) The Pittsburgh Yankees - The Yankees are always looking to expand the "brand." Take for instance their
2001 partnership
with English soccer club Manchester United. Now, the Yankees can expand their brand into the National League. For a modest price, the Pirates can replace their name/logo with the Yankee "NY" logo. Not only will this bring in money directly from the Yankees, attendance may spike as stupid bandwagon Yankee fans flock to PNC to see the "Yanks." And I'm sure the players won't mind either, considering that if any of them are any good, there is a 50% chance that they will be wearing a Yankees uniform before the season is over anyway.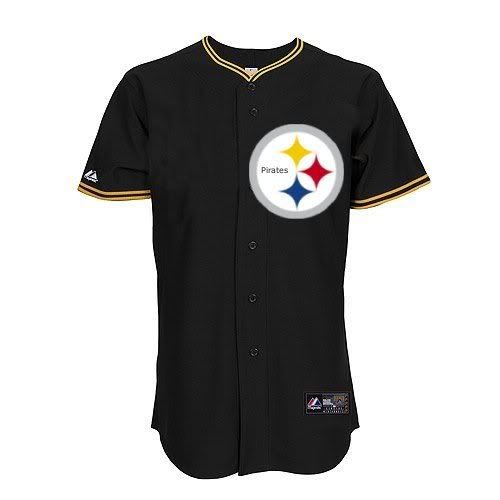 3) The Pittsburgh Steelers - The Pirates have added sleeves to their jerseys in an attempt to "identify" with successful Pirate teams of the past. Well, why don't they try to identify with some other successful Pittsburgh teams, like the AFC champion Steelers. The color scheme doesn't have to change, but instead of a Pirate, the logo can be those three little diamonds. Of course, instead of representing the three ingredients to making steel, they can represent the three fans that still think the Pirates will have a winning season this decade.
4) The Pittsburgh Oilers - In every other country in the world, professional sports teams use the space on their uniforms to sell advertising. In America, teams like to pretend that they are above that. They act like the uniform is sacred and could never be tarnished with corporate branding. Screw that! The Pirates need players. And to get players, the Pirates need money. And to get money, they should sell their
soul
uniform fronts to big oil. Say hello to the Pittsburgh Exxons!
Corey