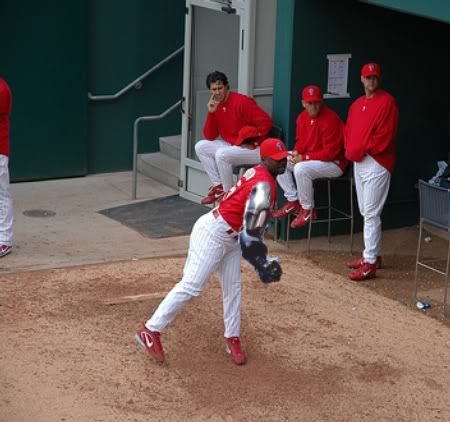 Goodbye Gordon
From
phillyburbs.com
: "Starting a minor league rehab game for the Clearwater Threshers, Gordon didn't get through two batters before leaving with elbow discomfort. [He] will return to Philadelphia today to be examined by Phillies physician Dr. Michael Ciccotti."
That essentially ends Tom Gordon's tenure in the Phillies bulllpen. Here are the final numbers:
- 59 games, 3.34 ERA, 34 saves in 2006, then 44 games and 4.73 ERA in 2007 and 34 games and a 5.16 ERA this year.
- $18 million dollars earned (including $1 million buyout that the Phillies will likely exercise next year.)
--------------------------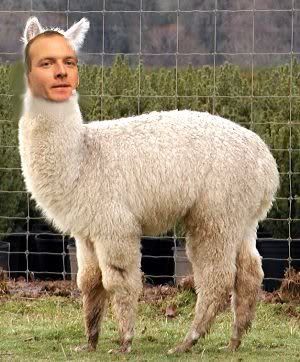 A Met Sees The Vet
The Mets placed
The Alpaca
The Rat on the disabled list on Tuesday with a "forearm strain" after an MRI that day showed no major structural damage.
Wagner last pitched on Saturday but it took 3 more days until they could find an MRI machine. Why? It's because Wagner had already planned to spend some time with family members in Texas following their series with the Astros and the Mets wouldn't dare deny him time with the rest of the mischief (that is what a group of rats are called...) Eh, who really needs to know that state of the closer's elbow in the middle of the playoff race...
---------------------------
Hats Off
...to Mike Cervenak. He got his first hit and RBI last night with a chopper through the hole in the 6th inning. If he really wanted to be cool, he would have
pulled a Costanza
, walked off of first base and announced, "Alright that's it for me. Good night everybody." He could retire a career .333 hitter...
Cervenak went to the University of Michigan and is shown here with teammate and WSBGM's favorite Bobby Scales, who by the way, is hitting over .300 in AAA and still can't get a cup of coffee. What a shame...
Corey