This sentence from Yahoo! sports makes me shudder, "Phillies closer Brad Lidge was unavailable because of stiffness in his right shoulder." Phillies.com has an
entire article here
with a little more info. I'm going to take a
naive
positive approach to this and assume he'll be fine in a day or so, but if I even here "MRI" or "Dr. James Andrews" I'm jumping out of the window...
-------------------------
Reserved Happiness
Be thankful the Phils won this series against the Pirates, but don't get too excited. The Phils did just enough to win two games that would have easily been losses against a good baseball team, like the Dodgers, for instance. Lowe, Kershaw, Penny and Kuroda are all solid pitchers and if the untimely hitting continues (I think they just hit into another double play...) they will lose all four games.
On the other hand, Kendrick, Myers, Hamels and Blanton are also all pitching well and the Dodgers just lost a series to the struggling Giants, so there is always hope...
-------------------------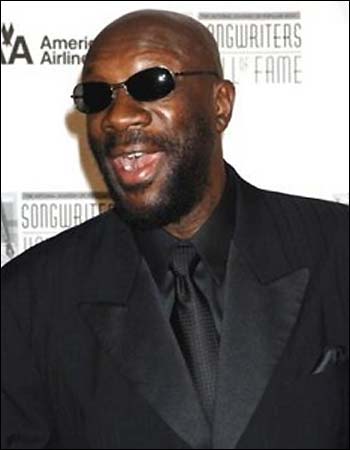 As many of you probably already know, singer Isaac Hayes died yesterday. He was found dead next to a running treadmill. I was never a big fan of Hayes, but "Shaft" was my joint. So, in typical WSBGM's fashion, here is our Isacc Hayes/Shaft tribute.
Burrell!

Who's the right handed stick
That hits longballs for all the chicks?
(Burrell!)
You're damn right

Who is the man
That would hit the wall for his pitcher man?
(Burrell!)
Can ya dig it?


Who's the cat that won't strikeout
When there's runners all about
(Burrell!)
Right on

You see this cat Burrell is a bad mother--
(Shut your mouth)
But I'm talkin' about Burrell
(Then we can dig it)

He's a complicated man
But no one understands him but his woman
(Pat Burrell)
Corey