So from the looks of things, the majority Phillies fans are not too thrilled about this trade. (Seems to be a lot of nausea and vomiting involved when learning of this trade.) The consensus: they gave up to much to get a guy that is only a marginal upgrade for the staff.
Because the general opinion is so negative, I feel that it is my obligation to defend the minority view. It's not because I really think this is a good trade, it's more because I really like being contrary. Therefore, I like this trade, and here is why.
1) This trade helps the team now. Cardenas, Outman, the other guy...none of them were going to help beat the Marlins or the Mets. Blanton can.
2) Joe Blanton isn't garbage. Specifically, he isn't Ipecac Eaton. Blanton had really good years in 2005 and 2007, where his ERA was under 4 and his WHIP was 1.21. Granted, his 2006 and current seasons are not great (ERA's near 5 and WHIP's in the 1.4 to 1.5 range), but so far he's been an above average pitcher for the majority of his career. You can't say that about Eaton and he got $24 million.
3) Blanton provides much needed rotation depth. Myers is going to come back to the big club and make a start, but what is he going to be like? Is everyone banking that he's going to roll into town and be a reliable starter again? At this point, I don't think you can. JA Happ is not enough to fill in for two underperforming starters. The Phils needed a another starter, and Blanton is a solid second tier starter.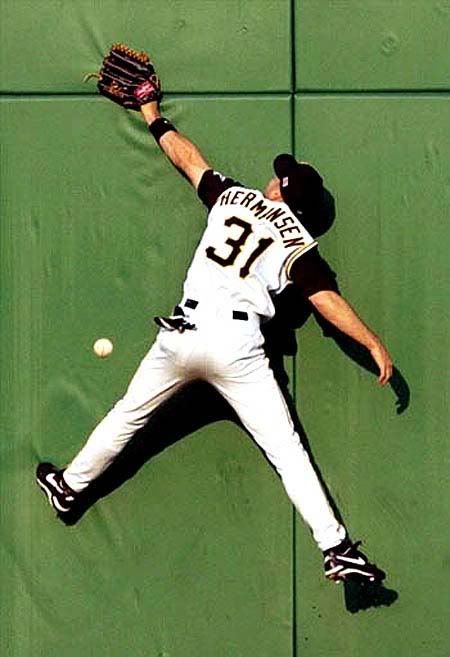 4) Blanton can fill in the middle/back of the rotation for the next two years. He's not free agent eligible until after the 2010 season. He makes $3.7 million this year and given the price of starting pitching (Vicente Padilla is making $11 million this year), he'll be a bargain.
5) Prospects are overrated. Cardenas may be an All Star. He my be
Chad Hermansen
. Productive major league players are always more valuable commodities than minor leaguers, especially to teams in a playoff battle.
6) Joe Blanton is fat. I like having fat guys on the team, because they eat innings.
A few years from now, Cardenas may be hitting over .300 and Outman could be winning 14 games a season and we'll look back on this trade and lament on how bad it was. But until then, I'm looking at this trade as a positive because the Phils added a player that can contribute now to the Philadelphia Phillies' playoff chase.
Now, if you want to talk about how the Cubs got a far superior pitcher in Rich Hardin from the same A's team for what seems like similar quality prospects or the fact that the Phils have seemingly failed to get Sabathia or Burnett or anybody else in the upper echelon of starting pitchers available, I've got some less than positive things to say about that...
Corey