If you predicted "Diving stop by Bruntlett and scoop by Howard" as the play to end the game, you win a prize...
Big win for the Phils. Getting swept is bad, but getting swept by the Mets is unthinkable. Some random notes:
Gavin Eaton continues to pitch adequately. He had 5 good innings last night, and then he pitched the 6th. His ERA sits at an Eaton-esque 4.74. Pretty much as expected.
Phils had 12 hits but still scored all 5 runs on 3 long balls.
So Taguchi is the '08 version of Chris Roberson: a defensive substitution that is a defensive liability.
Special thanks go out to Luis Castillo. His inability to lay down a bunt was paramount to the Phils victory.
Ryan Howard
raised
his average to .186.
Forget McCain v. Obama, the biggest race this summer will be between Utley and Burrell for the Triple Crown...
--------------------------
Mike Pelfrey - Probably Retarded
So Pelfrey wears that mouthpiece so he doesn't gnaw off his tongue during the game. Don't believe me? Picture evidence...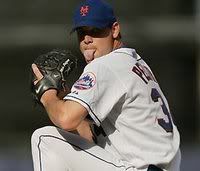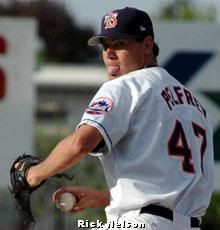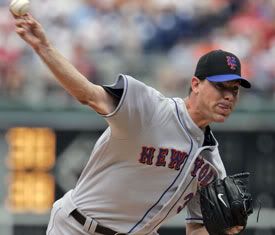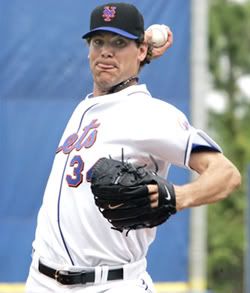 So why does Pelfrey have macroglossia (large tongue)? Trisomy 21?
Beckwith-Wiedemann
syndrome?
--------------------------
Florida - The Ankle State?
So the Phillies finally put J-Roll on the DL yesterday, one day after he pinch-hit in the 4-2 loss to the Mets. This is a great example of how a team should not handle an injury. If there was a possibility that J-Roll would have to go on the DL, he should not have been playing. Now, because of that single at-bat, he won't be back until early May.
I find it difficult to believe that 1) it's going to take a month to rehab a sprained ankle and 2) they waited 11 days after an injury to put him on the DL and not have the ability to make it retroactive at all. The player, the training staff, and the coaching staff must not have been communicating effectively, because if they were all on the same page, something like this would not have happened. The Phils should be embarrassed by their management of this situation.
"In retrospect, of course it was a mistake" Phillies assistant general manager Ruben Amaro Jr. said. "But you can only go on how the guy feels."
How he feels? Obviously he wasn't feeling to well, Rube. Well, now Rollins will feel warm, because he's going to Florida for rehab. Why? I guess they keep their best trainers with single A Clearwater.
--------------------------
Ebay Auctions of the Week
Act now before it is too late! Up for bidding are autographed photos of Phillies greats
Len Matuszek
and
Dickie Noles
.
Corey