2007...
2008...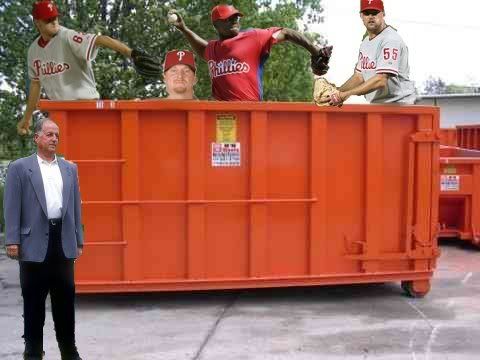 ---------------------------------
Game Preview
Chiropractic Hamels v. Tim Redding
I work with a guy who's from Rochester and claims to know
Tim Redding
. He says he's a nice guy. Even still, I hope he gets hit so hard he never wants to step onto a baseball field again. The opening day loss is merely one...,however, the Phils can't afford another losing April and dropping the first series to the Nationals would be a demoralizing start. Simply put, they need to win. They will win.
First pitch at 7:05 on WPSG (CW) in the Philly area...and on no TV in the Harrisburg area. Crap.
*Click here for a chance to win a
Richie Ashburn jersey or DVD
.
Corey