Ruben Amaro Jr. Bobble Head Doll
- The first bobble-head that will not move from side to side, but only up and down, in honor of the Phils ultimate yes-man, Little Rube.
Ed Wade Bobble Head Doll
- This doll is being sponsored by the American Association of People with Disabilities. Says AAPD president and CEO Hugh Spanckoh, "Mr. Wade has shown all people with disabilities, especially those with severe mental impairments, that you can attain high ranking, well paying jobs with major corporations and organizations. We feel that sponsoring a doll with an oversized head for a man with a pea-sized brain is a fitting, ironic tribute."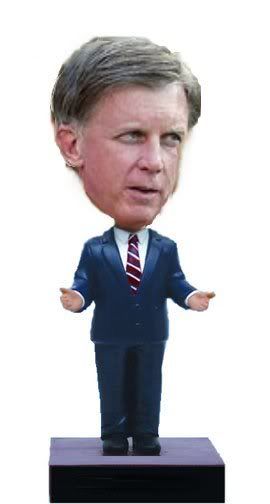 Matt Smith's 4-Balls Fund
- The Phillies go charitable this night, as they will donate $10,000 to Matt Smith's 4-Balls Fund each time a Phillies pitcher walks a batter. The 4-Ball Fund, which is modeled after the very successful
Four Diamonds Fund
for childhood cancer research, raises money to support investigation into treatment options for men who have double testicles. A noble cause indeed.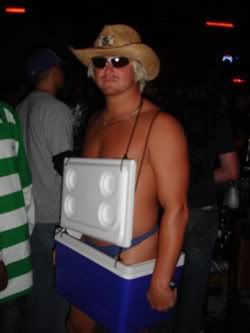 WWJDD Night
- In "What Would JD Do Night," fans can pose philosophical or ethical questions, to be answered in between innings by bullpen pundit, JD Durbin. Only a man who goes to parties with a cooler covering his junk and a myspace.com page with
this cool of a name
, is qualified to answer your questions.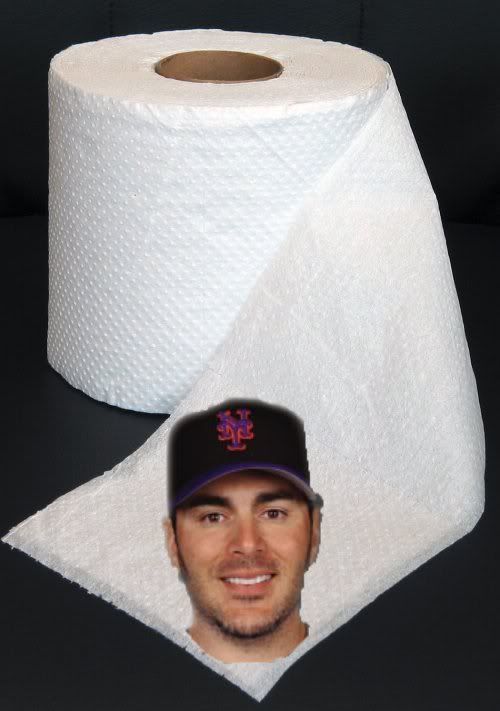 Paul Lo Duca Toilet Paper Night
- Each square of paper has a picture of phan phavorite Paul Lo Duca. Fans can choose with or without mustache...
Corey