New York Mets
With the Youtube clip of
Pedro Martinez and Jaun Marichal
releasing roosters into a cockfight in the Dominican Republic last week, I wondered, "What have the other Mets been doing with their free time this summer?" (Especially since they had extra time off, not having to participate in those pesky playoffs.) I did a little research on the 'net and here is what I found.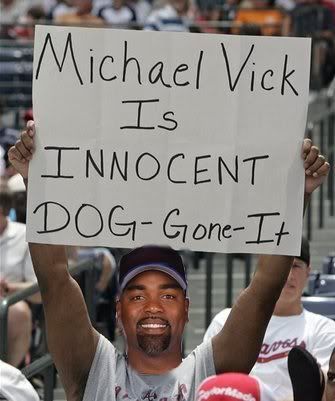 David Wright
and
Jose Reyes
- They were supposed to go to the cockfight with Pedro in the DR, but when he told them it was just a bunch of roosters, they pulled out.
Carlos Delgado
- Dedicated most of his time to a "Free Mike Vick" campaign.
Carlos Beltran
- Was in the Keystone State lobbying state representatives to pass a law to bring back the
Hegins pigeon shoot
. Until now, it was a little known fact that Carlos really hates pigeons, barn swallows, killdeers, and other
small urban birds
.
Washington Nationals
Here's the latest look at the new Nationals Ballpark.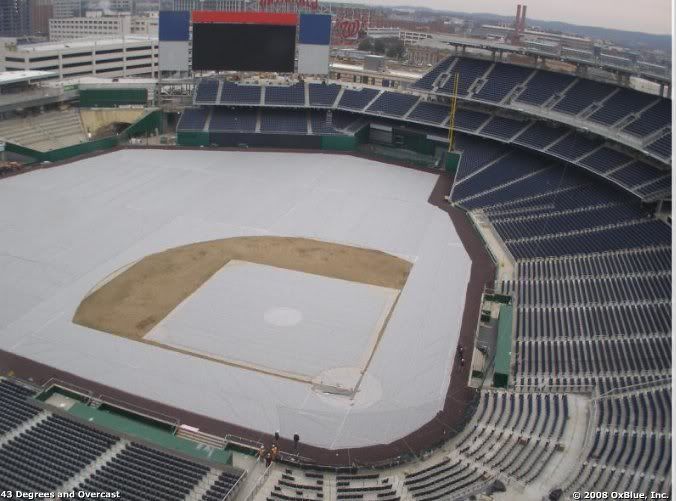 Florida Marlins
Baseball America recently posted their predicted order of finish in the International League. Their pick for the South Division:
1. Durham Bulls
2. Florida Marlins
3. Richmond Braves
4. Norfolk Tides
5. Charlotte Knights

Atlanta Braves
Check out the video blog from this guy at
bravesjournal.com
. Initially, I was going to make fun of him, but then I realized that I am about 10 years, 5 twinkies, a lisp and a digital video camera away from being this guy. There isn't much video blogging going on these days, so props to him for a little originality. Also, it takes some moxy to throw your mug up on the internet for everyone to scrutinize. So, I'll let ol' Mac slide this time. I still think those guys who did the
Mark Teixeira songs
are flamers, though. Oh, and to prove Georgia doesn't hold the exclusive rights to singing d-bags, some
New Yorkers sang a song
too.
Corey