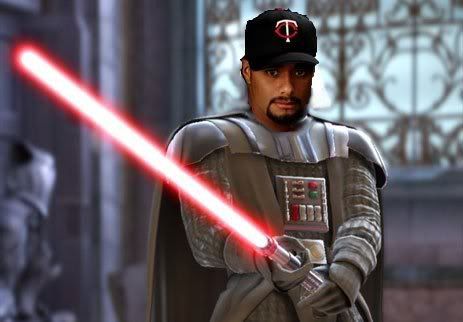 Johan Santana
as
Darth Vader
- If there ever was threat to the "good guys," it's Johan Santana. If the Evil Mets acquire Santana and his powerful, possibly mechanical, left arm, and then
trick
convince him to sign a long term deal, it could spell the end of the Phillies' one year reign as NL East champions.
Chris Wheeler
as
Jar Jar Binks
- The one alien creature and Phillies announcer whose annoying , excessive, and altogether unproductive speaking ruins the viewing experience.
Cole Hamels
as
Luke Skywalker
- The great hopes.
David Bell
as
C-3PO
- Useless. Relies on others around him to get things done (R2-D2, Jimmy Rollins, etc.) and Effeminate.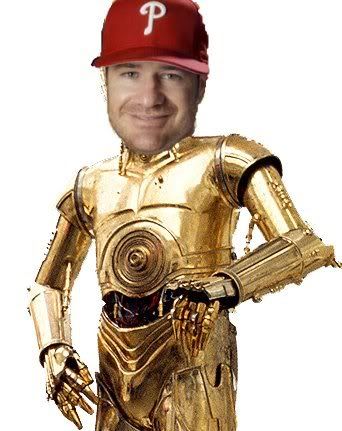 Princess Leia
(tied to Jabba) as
Paul LoDuca
- She has a big mouth until she gets tied to a 2 ton Hutt who puts her in her place. Going from princess to slave girl must be tough, kind of like losing the NL East lead late in the season by being totally pwned by the Phillies.
Corey