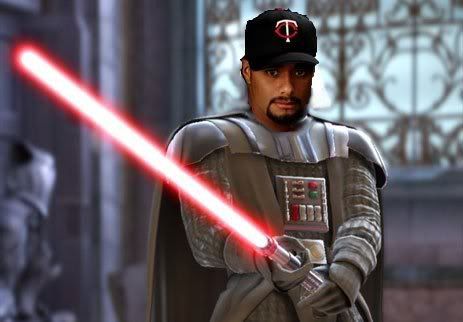 Assuming Santana agrees to a long term deal (seeking 6 years and $150 million) and passes a physical, the Mets just acquired the best pitcher in baseball. And in doing so, they may have shifted the balance of power in the NL East a bit further to the north.
You don't need me to tell you how good he is or how this totally sucks for the Phils, but he is and it does. Big time. Question is, what can we do about this? Voodoo doll? Call
Jeff Gillooly
? What if we all combine our
tax rebates
and offer Santana more than $150 million to NOT pitch? I'm going to wrap my head around a bottle of tequila and brainstorm. Open to suggestions...
Corey