Baseball America posted the list of
minor league free agents
last Saturday.
Here are some names that either 1) the Phils should consider for a non-roster Spring Training invite or 2) they have an interesting story.
Pitchers: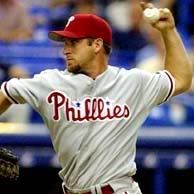 Rheal Cormier
- We all know about Rheal, his Spring Training
hemorrhoid issues
, and his 1.59 ERA with the Phils in '06. He only pitched 3 innings for the Reds before being released and only 5 innings in AAA Richmond before quitting. It's unclear whether Cormier is retired on not, but we know his arm isn't fatigued...
Travis Hughes
- Pitched with the Gnats in '05 and '06, rather unsuccessfully. However, last year he posted a 1.71 ERA in 57 games of relief for Boston's AAA squad. At 28 years old, may be worth a look.

Chad Harville
- 3.71 ERA, 1.24 WHIP and 25 saves in AAA last year. His best numbers since '03.
Jim Ed Warden
- The Phils took in the Rule V draft last year, then offered him back to the Indians in the spring. He continued to pitch well in AA (2.81 ERA) then imploded in AAA. He'll be 29 at he start of next season and has only 23 unsuccessful innings above AA. Still, he'll get a look from somebody because he's tall...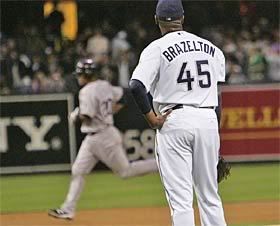 Dewon Brazelton
- From
fourth overall pick
to Pirate minor league reject in 6 years. His major league ERA is over ten. TEN! I don't really think this is a guy capable of helping the Phillies this year (unless he's pitching for the Mets) but maybe if they would forgot trying to make him a successful starter and put him in the bullpen in Allentown, he could become a reliever that could be helpful later. Maybe. I doubt it though.
Elizardo Ramirez
- Since leaving Philly in the Cory Lidle deal, The Lizard hasn't been very success. He hasn't been as bad as Dewon Brazelton though, and he's only 24 years old. Actually, he didn't have a bad year in AAA last year, posting a sub-4 ERA as a starter. With the lack of pitching depth across baseball, somebody will take a run at this guy without a doubt.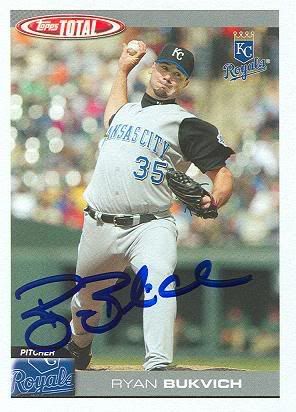 Ryan Bukvich
- Injuries derailed this guy, who had great numbers early in his pro career. I doubt there is much left here worth anything.
Anastacio Martinez
- Spent eight days with the Pirates organization in '03, coming over from Boston with an injured Brandon Lyon in exchange for Sauerbeck and Mike Gonzalez, only to go back to the Sox in a week with Jeff Suppan and Brandon Lyon for Freddy Sanchez and Mike Gonzalez. The result: Sauerbeck and Suppan for Freddy Sanchez. Confused? So was Cam Bonifay...daily. As for Martinez, he's been posting high ERAs in the minors ever since. I don't really want the Phils to sign him, I just wanted to write about that ridiculous trade...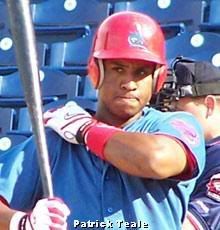 Position players:
Juan Richardson
- Signed by the Phils as a 17 year old, he has progressed very slowly. He has now played nine years of minor league ball with three full seasons in AA. His last two were pretty successful though, averaging .300-17-78 in about 115 games in the Cardinals system. Maybe he could man the hot corner for the Iron Pigs now that Costanzo has been dealt. At only 26, is there still time?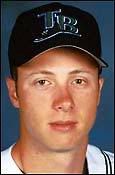 Brent Abernathy
- Abernathy was traded by the Phillies to the Gnats last year for future considerations. Basically, he was given to the Gnats. Instead, he should have replaced Nunez in Philadelphia. Abernathy plays all infield positions and has had real good AAA numbers the last 4 years. With the addition of Eric Bruntlett, the utility infield position is less of a need. However, if Bruntlett were to go down or be Nunez-like, it would be nice to have a guy like Abernathy in Allentown.
Brent Butler
- He is a career .250 hitter who can play second, short, third and the outfield. He could be a very useful backup utility player, probably a notch below Abernathy.
Keith Ginter
- Major league experienced utility player. I would rather have Abernathy and probably Butler, but I put him here only as another example of the type of player the Phillies could have signed two years ago without dropping millions.

Danny Sandoval
- Letting Ass Clown walk would be a fine way to lose all the positive momentum gained by winning the NL East...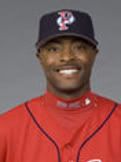 Bobby Scales
- Still think he should have been with the club in '06. As co-founder of the Bobby Scales Fan Club, I'm hoping he gets a shot somewhere. As a reminder,
here
and
here
are two previous Scales-oriented posts...
Other players that you may be interested to know are on the list: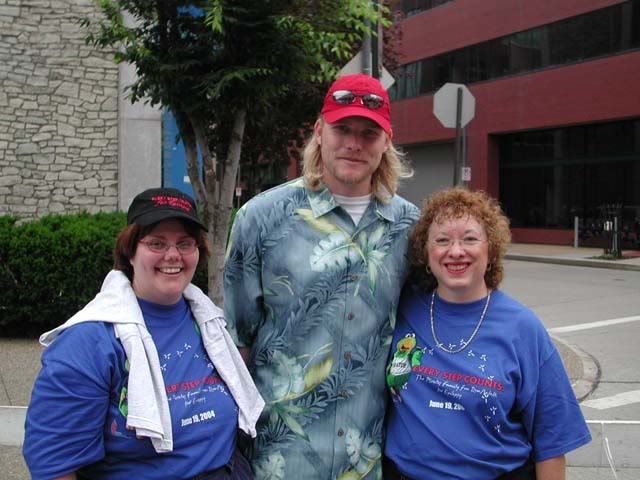 Craig Wilson
- The consummate ladies man, Wilson totally forgot how to hit...or maybe forgot to keep taking 'roids.
Zach Day
- Once solid (?) Expo/Gnat starter.
Larry Bigbie
- .280-15-69 with the O's in '04, followed by more injuries than hits.
Junior Spivey
- Was a very good player for 2-3 years.
Joe Borchard
- Should have picked football.
Kenny Kelly
- see: Joe Borchard.
Curtis Pride
- He's deaf, ya heard.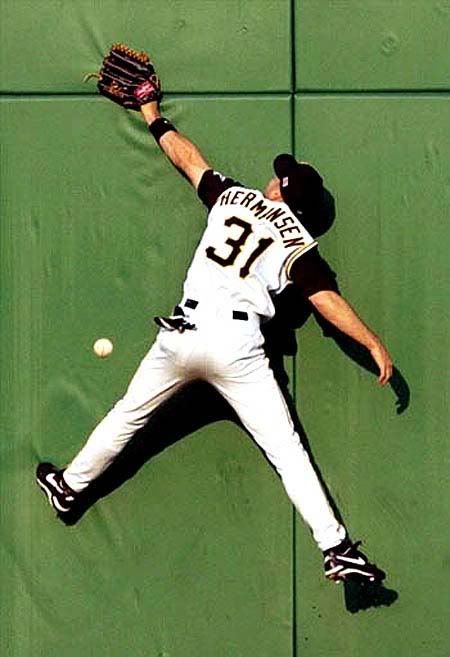 Chad Hermansen
- Has yet to find another profession? Unbelievable. Might as well draw a chalk outline in that photo, his career is dead.
Luis Matos
- From .280 hitter to absolutely horrible in 3 months.
Tim Raines
- Rock II didn't quite have the success of Tony Gwynn II. But did do better than Pete Rose II.
Einar Diaz
- Once traded with Ryan Drese for Travis Hafner. Another Texes Rangers special...
Joe McEwing
- The beta version of David Eckstein?
Eudo Brito
- Could be the last we see of Eude. Anyone care?
Corey