Time to take a look at the moving and the shaking around the NL East and see how the competition shaping up so far this offseason. I'll also look at the Nationals.
NY Mets
- mlbtraderumors.com has linked the Mets with interest in Yorvit Torrealba and George Posada. I would hate to see the Mets get Posada, not only because he can hit, but because I want to see the Phils make Paul LoDuca their bitch for at least one more year. I also want him to re-grow that Magnum PI-stache he had with the Dodgers and continue his trend toward
pedophilic
gambleholic
. It's the stuff legends are made of.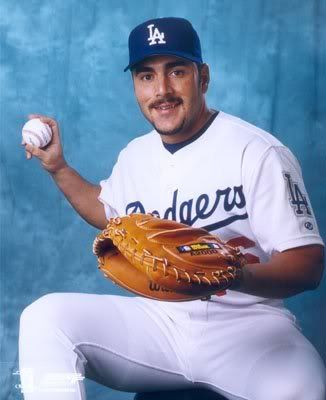 It looks like Tom Glavine will leave NY to go back to Atlanta, although recent rumors have the Cardinals in the mix. I'm mixed on this one. I like to see good pitchers leave the NL East, but an aging Glavine showed at the end of '07 that he could be useful to the Phils on another NL East team.
Braves
- Big trade earlier this week, as the Braves shipped Edgar Renteria to the Tigers for Jair Jurrjens and Gorkys Hernandez. Renteria hurt the Phils last year, so I'm relieved to see him change leagues. Of course, the Braves do retool with two very promising young players. I have two major problems with this deal: 1) now the Pirates can't trade Jack Wilson to the Tigers and 2) Wheels and Sarge will butcher "Jair Jurrjens" and "Gorkys" for as long as they are in the booth.
As I mentioned before, Glavine could be headed back to the ATL to rejoin Smoltz in the rotation. No word on whether the Braves are interested in signing Steve Avery or Kent Mercker.
Marlins
- The Fish had a payroll of only around $30 million last year, yet Dontrelle and Miggy Cabrera are on the block due to long-term affordability. This is an embarrassment to baseball that 4 year after NY and Florida met in the World Series, their payrolls are separated by $170 million dollars. There are multiple reasons for this and a full rant is reserved for a later time, but needless to say, there is a big problem with the economics of baseball that most people ignore most of the time.
Cabrera probably will
end up in NY
as A-Rod's replacement. The Yanks have excess OF (Melky) and the young pitching (Hughes, Kennedy, Joba, Wang) that it would take to get Miggy. As for Willis, I think the Phils could get him for Bourn and some minorleaguers, unless they get Melky from the Yanks to play center first.
Nationals
- Really only one thing to keep track of this offseason for the Gnats.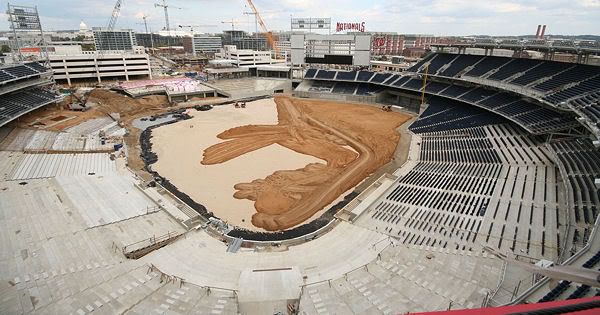 Corey